3 Exciting Reasons to Upgrade Your Home AV System Today
Enjoy Easy-to-Use Technology That's Optimized for Your Space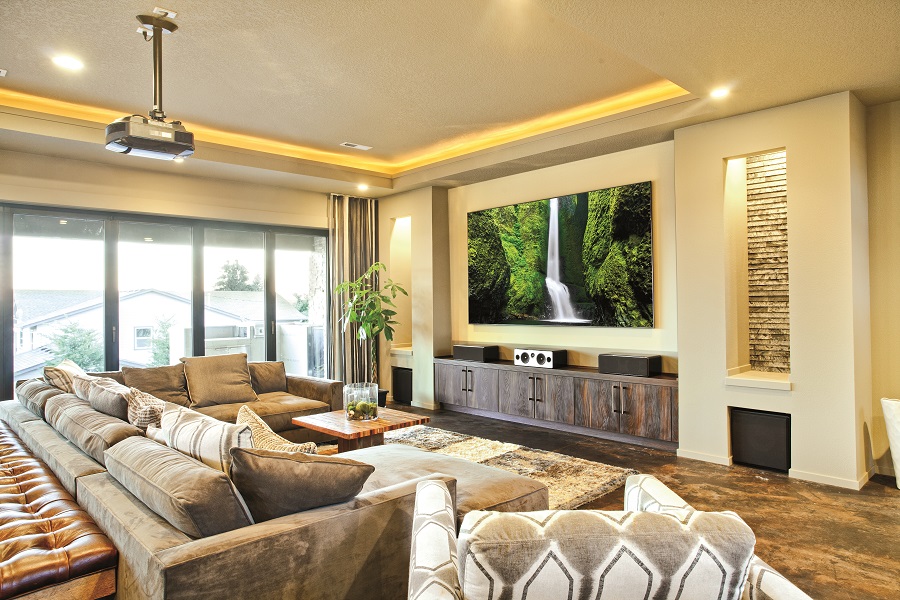 Whether you love music or you're the world's biggest movie buff, you probably get a lot of use out of your home AV system. But did you know you may not be hearing or seeing the best possible quality? As technology continues to develop at a lightning pace, you may have thought about upgrading the entertainment technology in your Detroit, MI home. Here, we've put together a blog of some great technology to consider in your next home upgrade.
SEE MORE: How to Get High-Quality Sound in Your Home Theater
Better Quality
There's no denying it: TV has never looked better. Thanks to developments like 4K Ultra High Definition resolution and high-dynamic range, the images available on your home's video display are sharper and more vibrant than ever.
The same goes for the music you stream every day. Popular services like Spotify and Tidal now offer lossless audio options to their subscribers. Lossless improves upon MP3 streaming by retaining the bits of information that were previously removed from digital files for compression. Formats like MQA present audio quality that's better than CDs, so you're literally hearing more of your favorite tunes.
Both lossless audio and 4K HDR images are available to you right now, but you'll need to invest in a system that can support it. Every component of your chain must facilitate the upgrades signal to provide optimal playback. An experienced technology professional can help you find the components that are right for you.
Stream Anywhere
Modern home audio video systems allow you the option to stream your favorite music and movies anywhere on your property. A whole home AV distribution system lets you take control of centralized sources and play content on any TV display or speaker in your home.
High bandwidth cables run throughout your home and connect sources to the displays to show full 4K video images. Media servers, cable boxes, and other content sources are racked and stored neatly in an unused space, like a closet or basement.
For whole home audio systems, speakers are strategically placed in every room to offer full coverage of your entire home. Choose from an assortment of floor-standing, bookshelf, and recessed, in-wall speakers. You can design a dedicated listening room around your speaker components or keep them virtually hidden from view, depending on the function and style of the space.
Centralized Control
With so much new technology in your home, you may be concerned with how you'd control it all. Thankfully, you can count on easy-to-use, intuitive controls for easy access to all your content.
A centralized smart home system, like one from Control4, does much more than simplify your home AV. It can combine your media technology, lights, motorized shades, thermostat, and security features into a single, comprehensive system. So, when you tap a button on your controller to set up a movie, your TV and sound system turn on, the lights dim and the shades lower -- all at once.
Want to learn more great reasons you should upgrade your home AV system this year? Give us a call at 248-841-8500. Or start your AV upgrade today and get a quote, here.