Do You Need to Upgrade Your Conference Room Technology?
Address Your Company's Primary Pain Points With These Solutions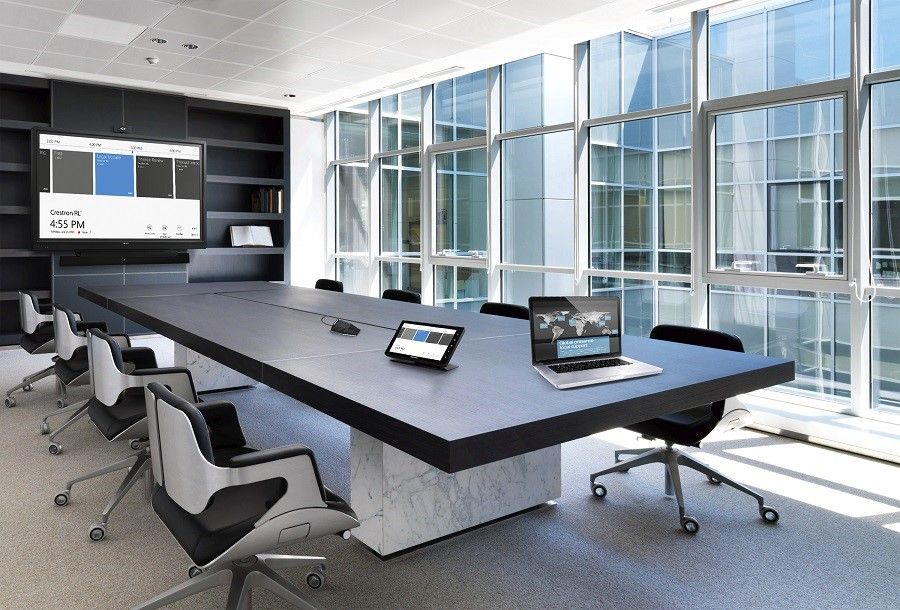 Your conference room should hold a special place in your office. It's where senior management defines the business' future, where big ideas come to life, and where their execution develops. Creating a collaborative environment in these spaces is essential. You shouldn't settle for email chains or boring, monotonous meetings.
Instead, you can create an interactive working environment where everyone is engaged and contributing to the discussion. The question is: is your conference room technology prepared to do this? In this blog, we're going to cover three common problems that companies experience and showcase some technology solutions that can help you get more out of your Troy, MI space.
SEE MORE: Explore Our Conference Room Interactive Demo
The Screen is Too Hard to Read
When you're brainstorming or doing a quarterly report, it's important that everyone in the room is able to see your presentation clearly. The issue is that the natural response is to go for a bigger screen – but this could be counterintuitive. A screen that is too big is a distraction when not in use and could even be uncomfortable for those at the front of the room.
Instead, there are a few other ways you can give your images an upgrade. One way is to ensure you have the highest resolution possible. We recommend upgrading to 4K Ultra HD displays, so even smaller screens are legible throughout the space. You may also need to enhance your wiring and networking foundation. This will help you get clearer, more reliable signals to your screen no matter the size.
No One Knows How to Start a Presentation
You've upgraded to a high-end conference room solution with a variety of applications from screen sharing to video conferencing. The problem is no one really knows how to get it all to work. That conference room tablet might as well be in another language. Why have technology that only the IT manager can figure out?
Invest in a boardroom automation system that puts control into one easy-to-use touchpad with clearly labeled options. You can even create pre-set scenes like "Video Conference" or "Presentation" that get the necessary technology to pull up. If you work with a professional AV installer, they can even offer a quick training session with the team, so they know how to use it from the start.
You should also make it easy for employees and guests to share content. Make sure there are enough ports and offer wireless presentation options. This way there's no time wasted fighting for the one USB cable in the room. Your room can even recognize your wireless device when you walk in, so you can easily share content.
You Can't Hear What's Happening
The one overwhelming complaint we get when it comes to conference rooms is audio. Audio is too low, or feedback is distracting. Sometimes lousy acoustics can make three team members sound like a packed stadium. There are a variety of options to ease this common pain point.
If you're having issues with people not being heard during a conference call or getting bad feedback, we recommend upgrading your microphone setup. You can use USB mics, desk mics or even in-ceiling microphone arrays that help you get better coverage of the entire room.
To avoid a lot of echoes, feedback and outside noise ruining your meeting, we recommend taking acoustic measures—like absorbent panels—to create more balanced sound. You should also make sure you have enough speakers in the room rather than relying on one or two at an uncomfortable volume.
Have you noticed any of these issues in your conference room lately? Embrace brand new technology that can completely transform your company efficiency. Reach out by calling (248) 841-8500 or by filling out our online contact form.