How Important is Lighting to a More Pleasant Winter?
Smart Lighting Control Helps You Embrace the Dipping Temperatures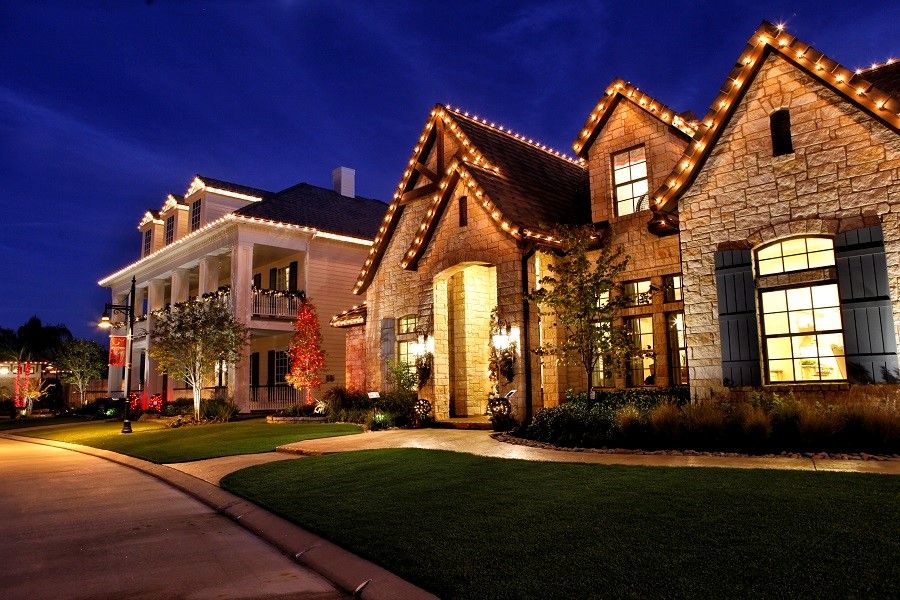 Before you know it, we'll be in the middle of winter with its unpredictable storms, sub-freezing temperatures and darkened days. Right now, you might be preparing by adding some snow chains to your tires, replacing furnace filters, and buying space heaters for the coldest part of the house. If you're not including your lights in your winter-prep routine, then you might not be giving your family the comfort and safety it deserves. A lighting control system is great for your holiday displays, and it can play an even bigger role in your Troy, MI home this winter.
SEE MORE: Did You Know Your Lighting Could Do This?
Protect Your Family with Landscape Lighting
Generally, you might not think too much about your outdoor walkways. But in the winter months, they can become a dangerous hazard for the family. Once the days get shorter, and snow and ice begin to pile up, the risk goes up of people tripping and injuring themselves. Ready your home for winter by adding landscape lighting along your walkways that are easy to adjust.
There are landscape lighting fixtures specifically designed for walkways. Add general fixtures around your home to avoid dangerous unlit areas and enhance your curve appeal. These lights activate based on sensors or schedules, so there's always the necessary lighting when someone is making their way to your front door, garage, or patio.
Enhance Your Well-Being with Natural Lighting
Having shorter days and less natural light affects your mental well-being. Exposure to sunlight increases the release of serotonin. Less sunlight leads to low serotonin levels, which are associated with depression. If you want to regulate your circadian rhythm and boost your mood, tunable lighting can help.
Via our partner Lutron, you can take advantage of Ketra lighting control. It recreates natural light by adjusting the color temperature of your bulbs. Not only does it help you start the day refreshed with cool blue lights, but it enables you to settle down after a long day with warm orange lights. Schedule the changes to happen automatically by saving them as scenes in your lighting control system.
Avoid Break-Ins When Away from Home
Containing the effects of winter is only one way to deal with the frigid season. Running away from it often seems like the much better option, so we don't blame you if you book a trip down south at some point. But even if you're not home, lighting plays a big part in protecting your family.
As snowbirds depart for greener pastures, thieves are notorious for targeting the houses they leave behind. There are a variety of ways to make your space look lived-in when you're away, so criminals don't go after your home. Every time you leave the house, activate 'away' lighting scenes. As the day goes on, you control system turns lights on and off to mimic activity and create the illusion of occupancy.
From added safety to better mental health, lighting plays a pivotal role in your Troy, MI home during the winter season. To learn more about lighting control systems and how they transform your day-to-day lifestyle, call us at (248) 841-8500, fill out our online contact form or reach out to a live chat representative.