How to Choose the Right Audio System for Your Home
4 Questions to Ask When Adding a Multi-Room Audio Solution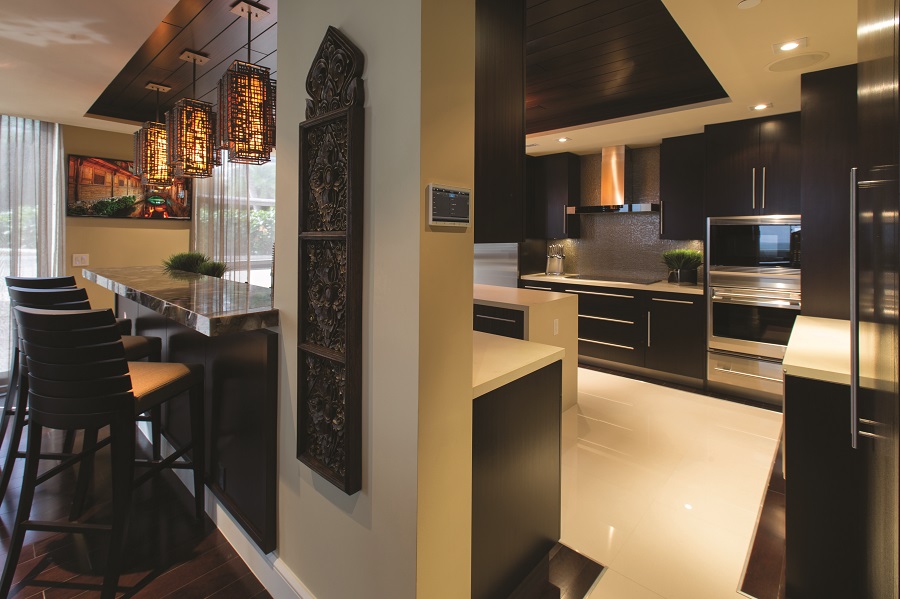 Bringing any new technology into your Oakland County, MI home can be stressful. Products sometimes don't sound or look as good as they did at the store. Often, they're not as easy to use as advertised. In a lot of cases, though, products work fine, but you realize a few days in that they're just not the right fit.
Before making any purchase, it's important to know exactly what you want to get out of it. Especially when it comes to multi-room audio which you can use in so many ways. It's essential you find something that offers exactly what you need.
Since most people enjoy music in completely different ways, you shouldn't settle for a generic option. Creating the perfect custom solution for your space starts with asking the right questions. As you read this blog, try to answer these common questions for yourself.
SEE MORE: How to Enhance Your Music Streaming Experience
Where Do You Typically Listen to Music?
How well you plan your system will directly affect how well it sounds and how easy it is to manage. In the planning stage, the first thing you want to do is figure out where you're going to need speakers to make sure you have the right wiring in place for them. Narrowing down the areas where you would most like to listen to music should be the first step. Expanding to any room is simple with the correct planning, so it's possible to add speakers to your patio, living room, bedroom, bathroom and more.
What Kind of Music Do You Listen To?
Every member of your family may enjoy different kinds of music and access it in different ways. Rock classics on vinyl might be dad's go to, while the kids like to pull up the Billboard Top 100 on Spotify. The second stage of your multi-room audio installation is to incorporate all these options into your system. Having the right cables, network coverage, speakers, and sources will make all the difference in making sure everyone in the family has easy, high-quality access to their favorite music.
How Else Do You Use Your Speakers?
Though it's easy to focus on music during your multi-room audio installation, it's important to remember that you may want to use your home's speakers in other ways as well.
Do you plan on having a dedicated media room or home theater? Not only do you need to prepare for speakers in that space, but the wiring needs to be able to handle a Dolby Atmos surround sound layout instead of just a few in-ceiling speakers.
How about audio books or podcasts? Make sure to mention these during your consultation so your installer can come up with a way for you to easily pull those up through any of your speakers.
How Do You Want to Access Your System?
Even though easy, centralized access to your music is one of the biggest perks of multi-room audio, it doesn't mean everyone wants to enjoy this feature in the same way. Some people love having an app that lets them play music in one room or throughout the house, but others still love the touch and feel of a handheld remote.
Sometimes the way you access music has more to with when you're listening to it rather than a personal preference. When cooking in the kitchen with your hands busy, voice commands are a great way to adjust volume or skip to the next rack. Listening to music through your landscape speakers while you exercise? Make adjustments through the same smartwatch you're using to track your workout metrics.
Over the next few days, try to keep these questions in mind as you go about your daily routines. When did you listen to music or have the urge to? Where were you at the time, what did you want to play, and what would have been the easiest way to access it? A lot of scenarios might come up that you hadn't considered.
Once you have a general idea of what you might want out a multi-room audio system, reach out to your local AV professionals for a consultation. Reach us by calling (248) 841-8500 or filling out our contact form.