How to Get High-Quality Sound in Your Home Theater
Elevate Your Viewing Environment with a Professional Surround Sound System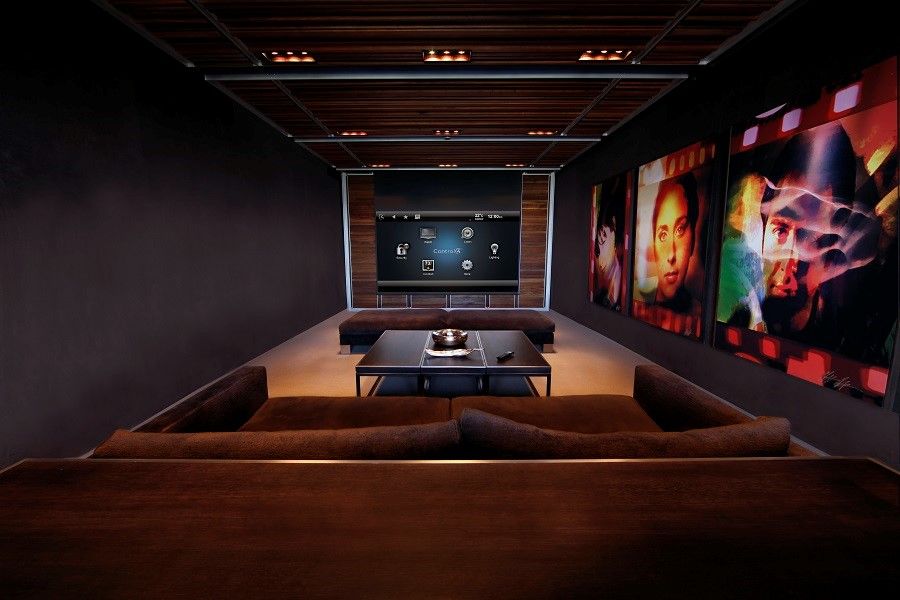 When you want to immerse yourself in movies, shows or sports, it's the audio that transports you out of your house and into a whole new environment. But it's also one of the first things that usually goes wrong in a home theater system. We often hear complaints of low volume, warbled sound, or unbalanced audio. In this blog, we highlight the steps we take to make sure you get consistent, impactful sound no matter what you're watching in your Troy, MI home.
SEE MORE: The Best Home Theater Features for the Ultimate Football Fan
Incorporate High-Performance Speakers
The most straight-forward way to improve the sound in your theater is to get better speakers. The key is knowing exactly what 'better' means. It doesn't necessarily mean louder or bigger. It's about finding high-performance speakers geared for theater use. They deliver clear, natural sound ranging from whispered dialogue to earth-shattering explosions. We work with manufacturers like Paradigm and Sonance that offer discreet in-wall and in-ceiling speakers to provide consistent, powerful audio.
Upgrade to Dolby Atmos Surround Sound
When choosing speakers, subwoofers, AV receivers and video sources (like Blu-Rays or streaming services), look for products that offer Dolby Atmos surround sound. This differs from traditional 5.1 or 7.1 formats in a couple of ways. The first has to do with how the audio is processed. In standard surround sound, audio signals go to a specific channel. With Dolby Atmos, the sound is converted into objects that flow freely from speaker to speaker. This creates a more natural environment that lets you recreate movement like an airplane flying overhead.
Which leads us to the second big difference: Dolby Atmos layouts require at least two overhead speakers. It's important to work with a professional that knows exactly where to place speakers and at what angles they need to be in relation to the viewer to deliver uniform, immersive sound.
SEE MORE: How to Enhance Your Music Streaming Experience
Calibrate Your Speakers and Subwoofers
Once you've chosen your speakers and their location, it's time to calibrate them. Why is calibration so important? It's what ensures sound from all speakers reaches you at the same time and volume. Calibration is a numbers game that requires a variety of test signals from your receiver, speaker, and subwoofers. For optimal results, we work with receivers from Anthem that include trademarked room correction technology that adjusts the sound to the size and dimensions.
Create the Ideal Acoustic Environment
While there are a variety of technology tools that enhance your sound, it's always best to start off with the best acoustic environment possible. First, consider the room dimensions for your home theater. You want your theater in a wide rectangular room rather than a square one to allow sound to move more freely.
Avoid hardwood, windows or glass panels on decorations that will cause reflections. Instead, use rugs, drapes, and plush seating to create a better sound environment. If your room has certain problem areas, there are acoustic panels and treatments available that will help alleviate distortion.
Enjoy the perfect entertainment escape with genuinely immersive surround sound for your Troy home. That's what will take your home theater system to the next level when watching your favorite movies or the latest Lions game. To learn more about how to get high-quality sound from all your content, you can call us at (248) 841-8500 or fill out our online contact form.