Interested in Simplifying Your Home? Control4 Home Automation is Here.
Use Control4 to Manage Your Michigan Home's Technology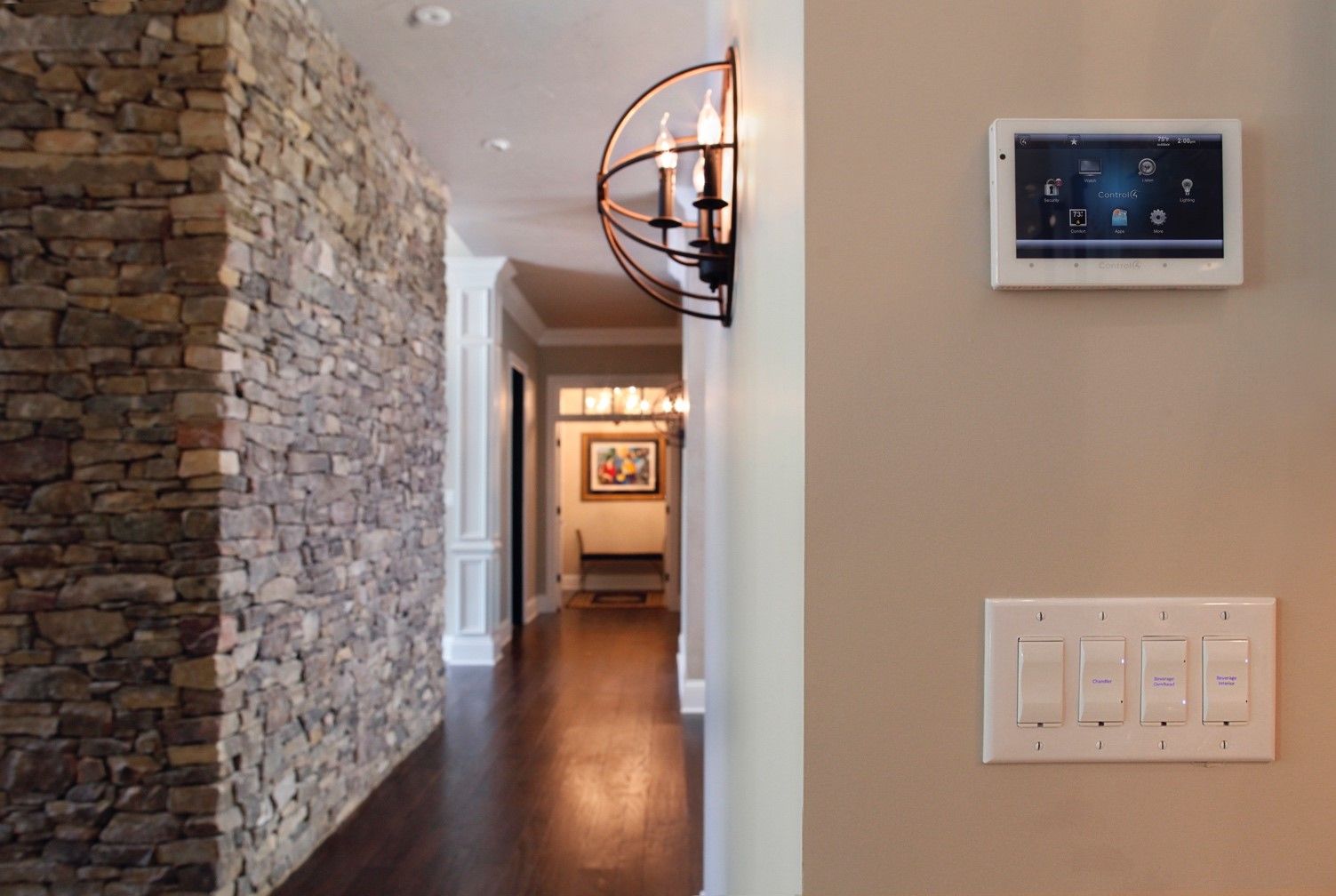 These days there's a lot of talk about smart appliances, smart lights, smart cars, and smart homes. There are many smart and semi-smart devices in the market, each with their own mobile app to control them.
Just as you might be frustrated with the jumble of remotes – and apps - for your TV, stereo, and streaming device, the same can happen with managing all your home's systems – lighting, climate control, entertainment, and more.
That's where a true home automation solution comes in. Control4 has automation solutions to orchestrate it all beautifully, from one room to your whole house. Just read on to learn more.
SEE ALSO: Technology Solutions for Home Spaces
Comfort and Convenience
Control4 can integrate a variety of functions to make home life a lot more comfortable. For climate, your home's heating and cooling, and humidity control systems can be integrated into the Control4 system. You could set different programs for different seasons, and easily adjust the settings from a smart thermostat, a smartphone, or a customized touchscreen.
If you opt for motorized blinds and shades, Control4 can give you one button manual controls and also synchronize with your lights and climate control to achieve the perfect ambiance for any time of day.
The convenience extends to the outdoors. Pool and spa control, fountains and water features, and lighting can all be integrated with Control4. A push of a button can set a customized scene for outdoor entertaining or simply relaxing on weekend afternoon.
How about a video intercom in your home? Make it easy to check to see who's at your front gate or your door, or be able to monitor a sleeping baby or young kids in the playroom while you cook dinner. And it can all be managed through the same intuitive interface.
Smart Lighting
Another important feature of home automation is smart lighting, and it offers a variety of benefits. You can combine several lights into a custom keypad button to set just the right lighting level for any activity. You can have a bedtime setting so that you turn off all lights in the home, chart a dimmed path to the kitchen and bathrooms, and set outside lights on where you want them.
If your hands are tied up, voice control offers a way to control your lights, either individually or in scenes. With Amazon Alexa integration, you can just say "dim the dining room to 50%", or say "movie lights" to set the stage for a movie in the family room with dimmed lighting.
Security and Peace of Mind
Control4 has solutions monitoring your home and ensuring everything is as it should be – or alerting you if it's not. Control4's Pakedge security cameras can provide a high definition view of different parts of your property, delivered to a touchscreen or mobile device. With night vision, they can see at night, and outdoor models have special housing to withstand the extremes of Michigan weather.
When combined with smart lighting, a Control4 system can manage lights, TVs, and even motorized shades to give your home the appearance that it's occupied when you're away. It can be activated by an "away" button, even after you leave. Controls can also monitor sensors for environmental conditions like water intrusion, sending you an instant notification the moment it detects a pipe leak.
If you've heard of smart locks, they can offer great convenience and peace of mind. When integrated with Control4, you can grant temporary access to your home remotely, or just be assured that everything is locked when you're away.
Ready to learn more about home automation systems? Contact us online or give us a call at (248) 841-8500.