3 Audio Video Installation Features You Shouldn't Miss
Want to See Your Business Get Ahead in the New Decade? Start with Dazzling Sound and Video.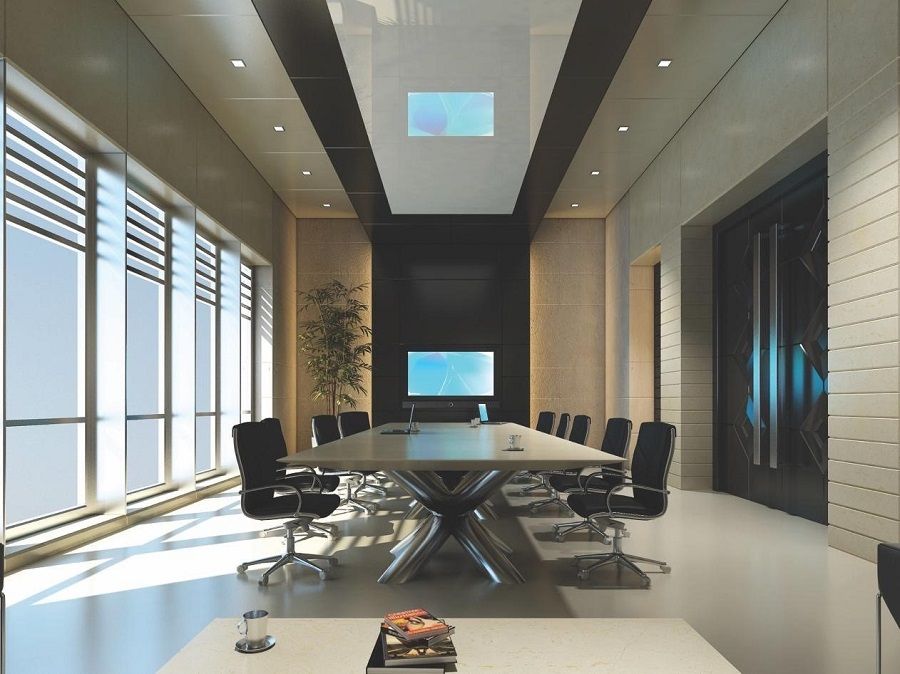 A new decade quickly approaches. Is your Troy, MI, office technology still stuck in the 2010s (or worse)? If so, you have a common problem that you could solve with a professional audio video installation. Maybe you want to improve your office's aesthetic by replacing your tangle of wires and tiny TVs with a clean setup and a massive projector. Or maybe practical elements need a boost, like conference rooms that take forever to prepare, or diversified audio components that are hard to control.
Either way, we have some suggestions to help you get started and future-proof your building before 2020. Keep reading to see three updates that Michigan business owners like you have used to upgrade their offices.
SEE ALSO: When Is a Huddle Room the Right Choice?
Digital Signage
Your goals for digital signage will look different depending on your business type. Restaurant owners might need a simple sign with their menus, while luxury retail stores might display runway footage on a video wall. If you want to mesmerize new clients and customers, we recommend combining the pixel-density of 4K and 8K resolution with automation's ease of use. Tech Automation will inspect your space while assessing your goals. We'll discuss the projector or TV that will give you the desired effect and connect all the audio-video components to a Control4 system.
Diverse Audio and Video
Sound and visual needs may vary throughout the building, no matter what kind of corporate business you own. For example, restaurant owners may want to play sports on one TV and a game show on another or play loud music in the bar and soft jazz in private dining areas.
Corporate offices are no different, as departments have varying musical needs. For example, finance and IT teams might want music that promotes concentration and limited visuals. However, sales teams might benefit from higher-energy music and graphics around them.
Connected Automation
No one visiting your office for the first time wants to go through disappointing audio-video mishaps. Perhaps you're regularly late to start meetings because you're struggling with the AV components. (Which button lowers the projector, again?)
Take back control of meetings by using a sophisticated system that you control with hardly any input. They'll marvel at the new audio and video technology that seamlessly responds to your remote, touchscreen or remote, whether you're commanding the speakers in your conference room or the lobby's digital signage.
Did you know that your Control4 system can also manage all the components we mentioned, and many others, remotely? Pull up a Control4 app on your smartphone to power systems on and off, see which music and displays are playing where and so much more. Never leave the office with that sinking feeling again!
Contact Us Today!

One of the safest bets for modernizing your office is a masterfully connected audio-video installation. Want to learn more about this technology and how to bring it to your commercial space? Call us at (248) 841-8500 or fill out our contact form.