How to Unlock Your Display's Collaboration Potential
Interactive Screens Bring a New Dynamic to Your Meetings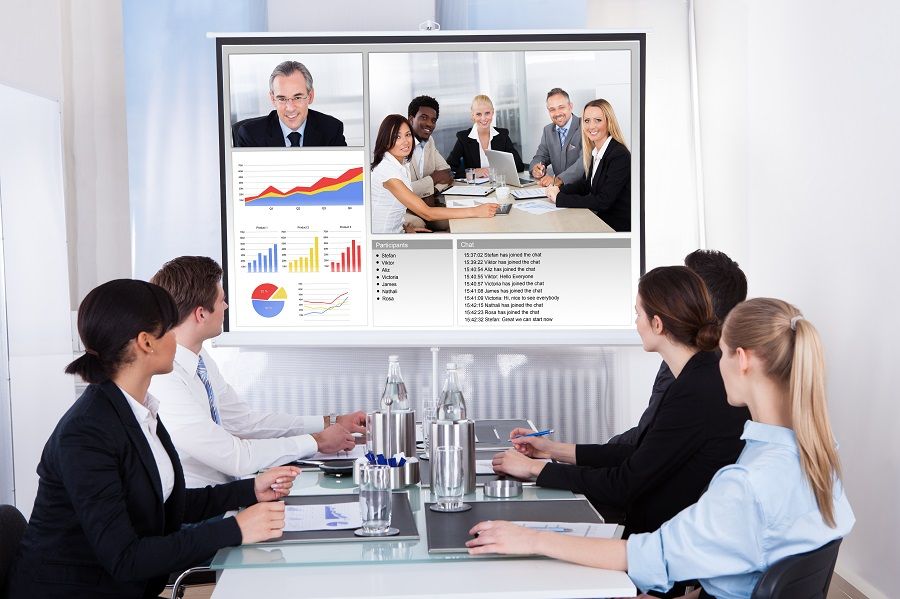 When purchasing video conferencing equipment for your Birmingham office, the display is probably one of the first things you're going to choose. Finding the right one should come down to more than size and video resolution. As the central point of many of your meetings, it's important to make sure your screens engage the entire audience to better share information and ideas. In this blog, we highlight some cool display technology you should consider for your boardroom.
SEE MORE: Do You Need to Upgrade Your Conference Room Technology?
Control at Your Fingertips
Enhance collaboration with touch-control displays that let participants engage directly with the content instead of watching a passive presentation. Look for edge-to-edge capabilities that allow for multiple participants to use the screen at the same time.
Let the Room Adjust to You
Many interactive displays include technology that recognizes when you enter your conference room. They can use cameras, motion sensors, or mobile apps to sense when someone is in the room. The display will turn on and off according to the participants present, significantly reducing set up times.
It can also immediately recognize any laptops or mobile apps and enable wireless sharing with them.
Expand Your Display Applications
Your display should come with native software that lets you start presentations, share data, and initiate video calls. Companies like InFocus and CISCO offer intuitive models that make it easy to choose between and combine different conferencing features for more dynamic meetings.
Embrace Multiple Sharing Platforms
Share content without having to rely on limited HDMI ports. You can share content wirelessly via a computer, tablet or smartphone. Through apps, remote employees can share content as well even if they're not in the same room. Displays like the InFocus Mondopad let up to four people contribute at the same time.
Collaborate With Live Annotations
Interactive displays or whiteboards let you annotate directly on your presentation. Screens come with a variety of pens and highlighters that allow you to edit content during a meeting. You can markup documents, images, web pages, and even live or recorded video. Color code notes based on users, so you know precisely who added which feedback. Do you have coworkers with particularly awful handwriting? You can have their writing automatically translated to text.
Pick Up Where You Left Off
Your display should make it easy to save your presentation and any annotations. You can then share the file with the rest of the team via email or through a cloud service like Dropbox. Next time the group meets, everyone can open the file to make sure they start off on the same page. You can save it in a variety of formats including PDFs, videos, PowerPoints, and JPEGs. Videos are particularly useful if you want to see how notes and changes developed throughout the meeting.
Are you ready to upgrade the video conferencing equipment in your office? Adopting an interactive display is a great starting point. If you want to learn more about the best equipment to boost efficiency and productivity, you can reach out to one of our experts by calling 248-841-8500 or chatting with a live representative at the bottom right of your screen.