3 of Our Favorite Home Security and Surveillance Brands
Explore Some of Our Top Picks!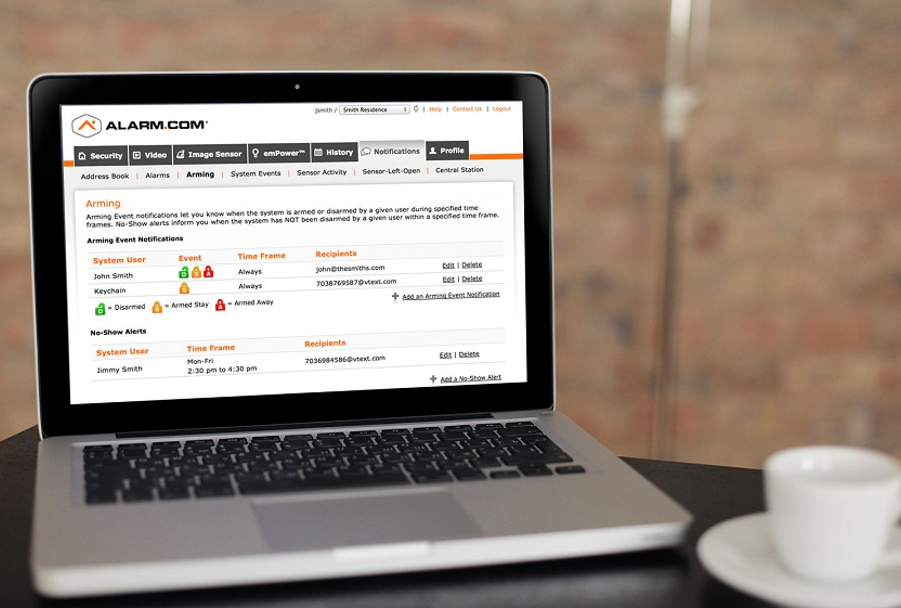 At Tech Automation, we choose our partner technology brands carefully for their quality, flexibility and ease of use. When it comes to security and surveillance tools, you want only the most trusted, robust brands to protect your homes. We recommend Alarm.com, QOLSYS and ELK, for reasons you'll learn soon. Keep reading to see some of our top security choices and what Detroit, MI, homeowners like you should know about each one.
SEE ALSO: 4 Security and Surveillance Tools to Try This Year
Alarm.com

Alarm.com carries some of the most diverse and comprehensive security lines available today. From one global platform, Alarm.com handles fires, carbon monoxide leaks, water damage, and much more. The security system harnesses its advanced IoT capabilities to solve complex problems. For example, if you leave the door open in the summer, or if the system detects a carbon monoxide leak, your HVAC system will shut off automatically. Customers pay for Alarm.com through a monthly contract fee that includes monitoring.
Beyond basic security, Alarm.com offers plenty of options for caretakers. The system detects patterns of the elderly or disabled person you might be caring for and alerts you if anything looks out of the ordinary.
QOLSYS

"Quality of Life Systems," shortened to QOLSYS, is a relatively new name in security. It's thin, discreet-looking IQ Panel 2 can dismount from the wall or tabletop so that you can hold it like a mobile device. From its 7-inch touchscreen, you'll view a wealth of relevant information: The top navigation bar displays weather, current time and safety notifications, and the center has a large arm/disarm button that you can tap when you need it. There's also a small panic button in the bottom corner, should you need to call law enforcement. IQ Panel 2 can manage up to 128 security zones, leaving no corner of your home vulnerable.
ELK

Though not as mainstream as the other two listed, ELK has risen in popularity among dealers for its customizable security panels. Users can choose between the M1 kit, described below, or start with individual tools and build from there. The M1 package exceeds expectations by controlling water valves and heaters, lights, pools, spas, sprinklers and even window treatments.
According to ELK's website, "ELK's M1 Security Panel is the personification of versatility. It is adeptly designed to handle multiple facets of residential and commercial security, including elements of access control for door entry systems, fire security for life safety, intrusion for protection of assets and resources as well as energy management to help maintain cost-effective operation across the board. ELK clearly wanted to cover all bases with the M1 Security and Automation Control System."
Contact Us Today!
Did any of these brands stand out to you while you read this? If you still feel a little confused about the differences or pros and cons between these security brands and want some personalized advice, Tech Automation can offer additional support during our consultation.
Ready to get started? Reach out online or give us a call at (248) 841-8500. We look forward to helping you secure your home and family.