Bowers & Wilkins Speakers: Revolution in Audio Systems
Improve your listening experience in your smart home with Bowers & Wilkins speakers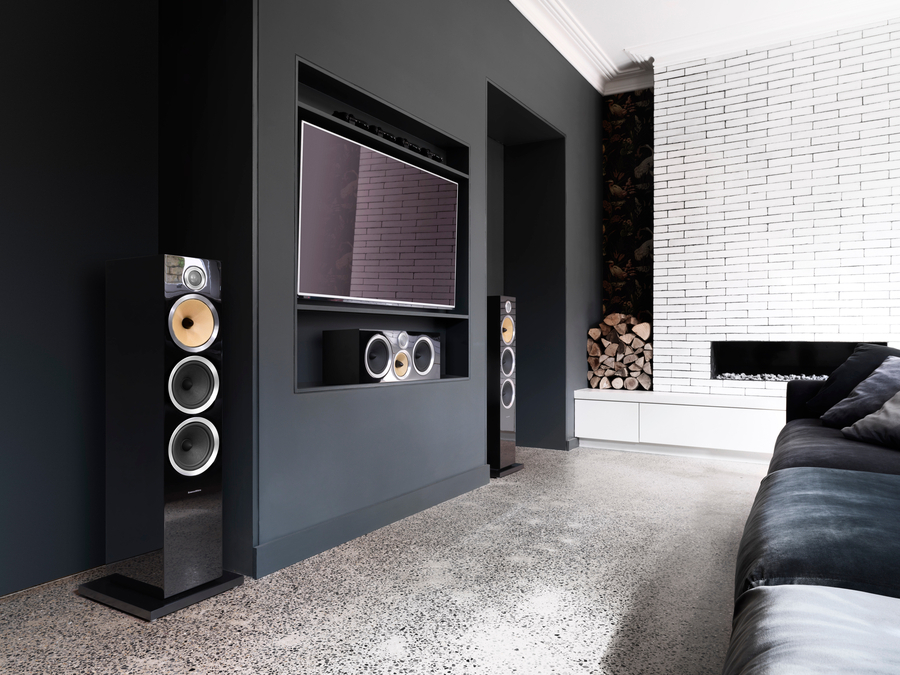 Many homes consist of a dedicated music room, but did you know that you can easily play music throughout your entire house? Even better, in high-resolution audio? You can cover your whole house with speakers hassle-free with the Bowers & Wilkins speakers. With the help of Control4, you can integrate them into your home, but first, let's find out why this speaker brand is the ideal choice for your smart home.
ALSO SEE: How to Enhance Your Music Streaming Experience
Flexible Playing Options
Bowers & Wilkins, or B & W, offers multi-room speakers that give you the option of installing the speakers in every room of your house. You can play your favorite music in every space, including your kitchen, garage, and even the bathroom. If you have a dedicated music room, that is sure to blast high-definition audio whenever you want. The flexible playing options by B & W speakers, paired with the ease of use from your Control4 system, are why they're so popular among homeowners.
High-Resolution Sound
Bowers & Wilkins speakers are manufactured with the finest materials to ensure you get high-resolution audio all the time. They are made used sealed wood enclosures and superior-quality drivers that deliver high-end audio. They're also an excellent option for enjoying movies in your home theater.
Space Saving Design
B&W speakers can be customized to match your needs. If any room doesn't have enough space to store a bulky speaker set, your speakers can fit in-ceiling, in-room, or on-wall. Moreover, with their detailed customization, you can match the speakers to any size to fit your smart home needs. The extensive customization can save space without obstructing your home's aesthetics.
Backyard Parties
With the Bowers & Wilkins speakers and amplifier combo, you can enjoy backyard parties any time. It has been specifically designed to deliver high-resolution audio for outdoor spaces. You can get even sound coverage even in large outdoor areas with the help of ultra-wide dispersion drivers.
These speakers are perfect for enjoying yourself in your outdoor entertainment unit or for entertaining guests at a party.
B & W Soundbars
If you're unhappy with your TV's audio, you can integrate Bowers & Wilkins soundbars into your entertainment setup to get high-definition audio every time you watch your favorite shows. The soundbars can also be customized to match your TV size. In short, they will blend seamlessly with your TV, living room, and your home while delivering world-class audio.
B & W speakers are a must-have for music lovers and smart homes with so many features to offer. Tech Automation partners with B & W and brings you the best audio systems for your Grosse Pointe, MI, home. Give us a call at (248) 841-8500 or fill an easy online form to get in touch. We look forward to hearing from you.