Did You Know Your Lighting Could Do This?
Discover Unique Ways Lighting Impacts Your Everyday Lifestyle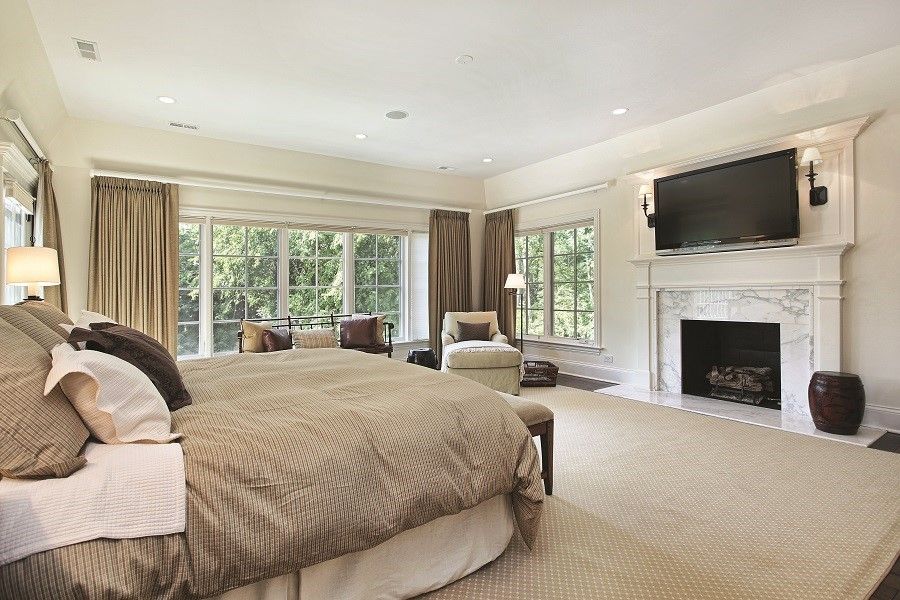 Lighting plays one of the most basic functions in your home: it keeps it from being left in the dark. For that reason, it's not surprising that many people think of it simplistically. But having the right lighting has a massive effect on your day-to-day life. Which is why we recommend a lighting control system in your Detroit home that helps you optimize it in a variety of ways. From a more beautiful space to better grades for your kids, there are a lot of surprising benefits. You can explore some of the most common ones below.
SEE MORE: Do you Need a Lighting Control System?
Boost Your Interior Décor
Any interior designer will tell you that the key to staging a house perfectly is the lighting. Direction, intensity, brightness, and color all affect the ambiance. With a lighting control system, it's easy to set individual settings for each room to highlight their unique elements and roles. Adjust the intensity to bring out particular features or even layer your lighting to make the space look bigger than it is.
Enhance Your Well-Being
The right light can have a direct impact on your sleep cycles, physical health, and mental health. By having lights mimic the same hue as the sun, you regulate your circadian rhythm and enhance your health. Cool blue lights, for example, are ideal for encouraging activity when first waking up. When it's time to go to bed, you'll want a warmer orange light.
Ward off Intruders
We recommend having lights around your perimeter linked to motion sensors. As soon as someone breaches the areas, bright lights activate. These lights will not only let intruders know you're watching, but they will also scare any wildlife lurking around your property. By flooding the area with light, it'll also be easier to get high-quality images from your security cameras.
Embrace a Leisure Environment
How do you like to relax after a long day at work? For some it's settling down to watch a movie with the family, for others it's catching up with a book on the couch. Whatever you choose, you'll need slightly different lighting for each. Dim lights for movies so you don't get glare, but also don't have a bright screen hurting your eyes. Raise the lights around your favorite reading nook, so you don't have to strain when relaxing with your book in the evening.
SEE MORE: How to Enhance Your Music Streaming Experience
Help Your Kids with Homework
Where do your kids usually do their homework? What kind of lighting is available to them? Just like some types of light encourage activity, others improve focus and concentration. Create designated study areas with bright, white lights that will keep your children engaged when doing their schoolwork. With your lighting control system, you can also pull up 'study' scenes in the kitchen or media room when it's time for them to work on their assignments after school.
Are you ready to take advantage of all these lighting functions in your Detroit home? Take full control of your lights with a custom solution from Tech Automation. To get started, call us at (248) 841-8500 or fill out our online contact form to set up a one-on-one consultation.