Elevate Customer Experience with Motorized Shades
Enhance comfort with smart shading solutions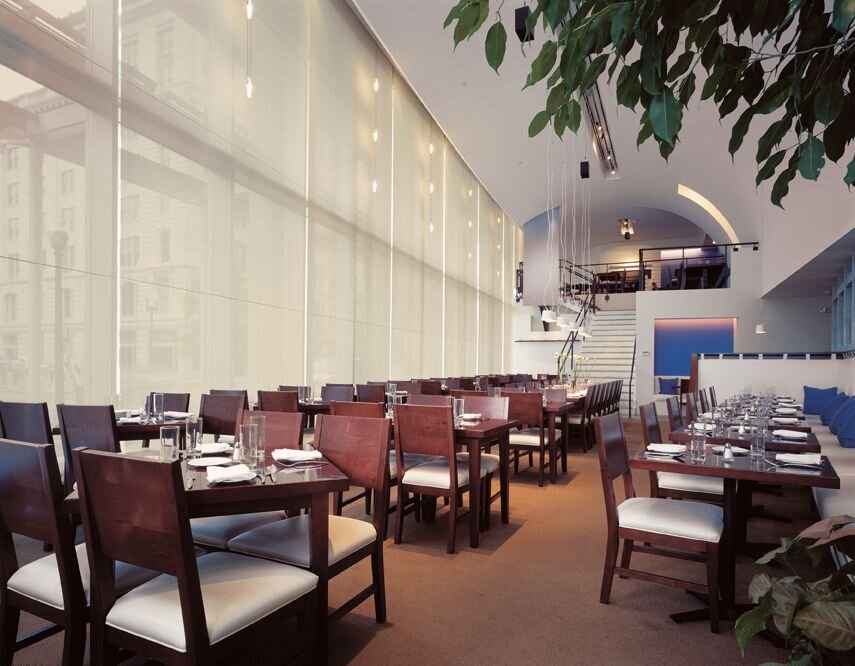 If you're in Detroit, MI, you know how hard it is to run a restaurant. A good menu can draw customers in, but can it keep them after that? A comfortable environment in your dining room is essential to retention, and patrons will appreciate your establishment if they're not sweating or squinting from glaring sunlight. Motorized shades from Screen Innovations manage comfort and light in your business while reducing energy costs. Want to learn more? Keep reading.
See Also: 3 Features Only The Best Building Control Systems Have
Manage Sunlight
The primary function of motorized shades is sunlight management. If you want to minimize glare in the dining room, reduce UV damage on the deck, or strategize sunlight usage for aesthetic reasons, motorized treatments help.
Screen Innovations' Nano Box shading solutions are perfect for your business. Not only is Nano the world's smallest shade cassette, but the line offers a variety of options for your business. Single, Duo, Coupled, and Narrow options mean motorized shades are perfect for every window in your restaurant.
Additionally, shades minimize the damage and bleaching effect the sun causes at peak hours. Screen Innovations' window treatments lessen UV rays' impact, so furnishings remain safe, and your HVAC system doesn't have to work overtime.
Plus, interior designers will love the low-profile Nano cassette that blends seamlessly with the surrounding window frame. You don't have to look at clunky rollers and other technology -- it's all hidden within the wall.
Energy Savings
Motorized shades save your restaurant energy by reducing your reliance on HVAC and lighting control systems. Integrate sensors that adjust your shades throughout the day automatically.
Sensors keep track of heat or light in the room and adjust the shades and the thermostat accordingly. The shades reduce solar heat gain, so the temperature changes less frequently. The result is a comfortable dining room and lower energy costs.
Also, when integrating lighting automation, tie the systems together with a control platform from Control4. Artificial lights raise as the shades reduce sunlight. Customers will hardly even notice the change.
Want to work with a technology professional that understands the needs of your restaurant? At Tech Automation, we can simplify your technology installation, so all you'll need to do is enjoy it. Want to get started? Click here or give us a call at (248) 841-8500.