Home Theater Trends You'll See in 2020
Prepare Your Entertainment Spaces, Right in Time for a New Year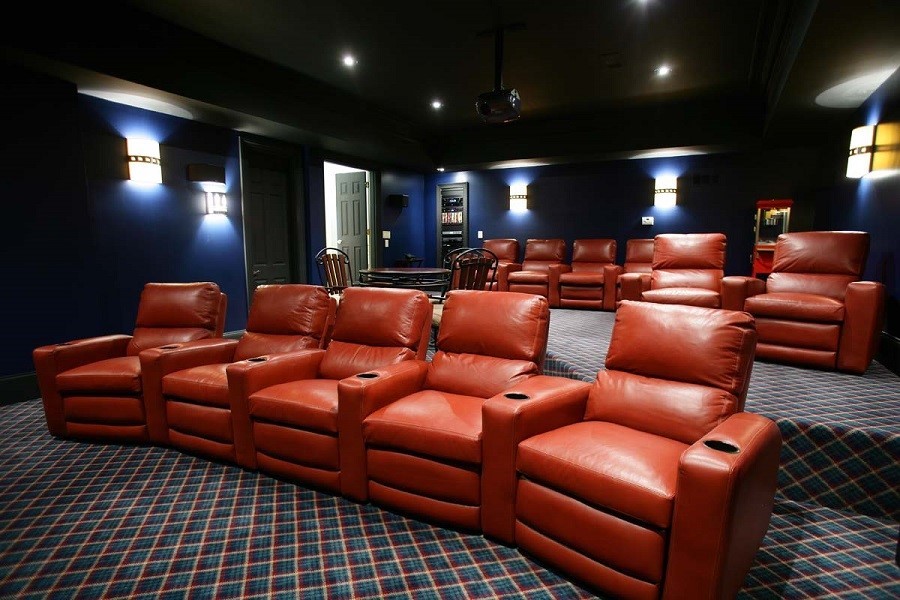 Here at Tech Automation, we've seen our fair share of home theater design. Whether it's something we've built ourselves or admired in an industry publication, we live and breathe the powerful control, flawless acoustics and visuals, and personalized design of a well-executed theater project. Just when we thought we'd seen what modernized home entertainment looks like, it seems there's another trend around the corner: We can't wait to show you what we've forecasted for the 2020s.
Which elements could you add to your home theater to prepare it for a new decade of AV technology? We'll explore a few in this article, so keep reading to see which devices you'd like to see in your home before the new year arrives.
SEE ALSO: The Surprising Ways That Home Theater Design Is Changing
8K and 4K Everywhere
At four times the pixel density of a 4K TV and 16 times the resolution of 1080p HD, 8K TV screens astound viewers with their clear, dynamic picture quality. Just as 4K TVs started appearing in more homes, and 4K-enabled content cropped up everywhere, the 8K displays seemed to steal the show. 4K displays are still flying out of stores en masse, partly due to their now-competitive pricing. Also, 4K projectors, OLED technology and gigantic 4K screens keep these TVs impressive and relevant.
ALR Screens, Projectors
Speaking of displays, ambient light rejecting screens allow entertainment seekers to enjoy their large, projected images in both light and dark rooms. Some spaces have varying degrees of ambient light that are nearly impossible to control - like an area that faces the sun during peak viewing hours, or a room with several windows. Likewise, commercial environments like sports bars and conference rooms will benefit.
Minimal Audio Equipment, Maximized Sound
Want pristine sound quality without as many wires? We expect the 2020s to feature a more minimalistic approach to sound. Next year, we'll experience more wireless audio equipment with more built-in components per device. We've already seen plenty of speakers with intrinsic amplifiers, which minimizes confusion for buyers trying to match the "right" speakers and amps.
Similarly, soundbars are now enhanced by multiple woofers and tweeters, or even expandable to mimic a classic 2-channel sound. One soundbar that impresses audiophiles is Samsung's HW-K850, a 3.1.2 soundbar boasting 350 total watts of power. It can connect wirelessly with an optional subwoofer and rear speakers for more impact.
Contact Us Today!
Get ahead of the home theater design curve with a custom installation by Tech Automation. Call us today at (248) 841-8500 or by filling out our contact form, and we'll get started with a hassle-free consultation to assess your needs. We can't wait to hear from you soon.