How Building Automation Helps You Secure Your Company
Smart Technology Helps You Protect Your Employees and Property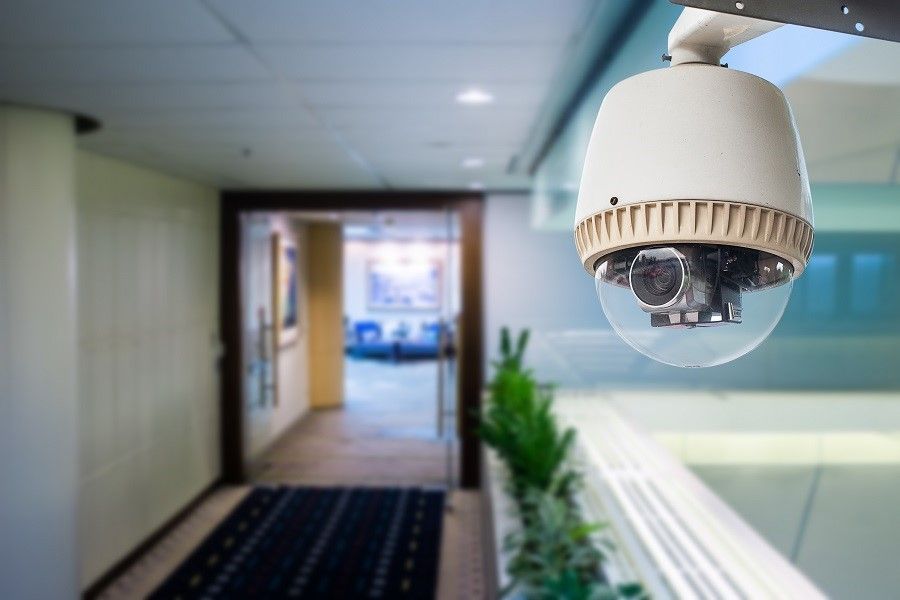 One of the main reasons clients invest in building automation systems is to create a safer environment for tenants and employees. Features like automated lighting, smart locks, surveillance cameras and more offer a simple way to boost security throughout your property. These technology systems all work together to create an integrated solution to protect you from external threats more efficiently. Here we highlight some ways automation protects your Birmingham, MI property to create a safer work environment for employees.
SEE MORE: 3 Ways Lights and Shades Boost Your Bottom Line
Keep Intruders at Bay
Dark areas around your property increase the likelihood of break-ins. Use your building automation system to fill any vulnerable spaces with light at a scheduled time or when sensing movement. As someone enters your property, motion sensors activate your commercial lighting system. Not only will that likely deter most intruders, but it'll help you get better surveillance footage of suspects.
Stay Connected at All Times
For many small business owners, it's stressful to leave your company unattended. With a building automation system, your phone is the ultimate connection to your business. From a mobile app, check surveillance footage, entry logs, and see if any lights were left on after closing time. For a more proactive approach, receive alerts whenever an alarm goes off, or an employee enters or leaves the property. This way you enjoy more time with your family without having to worry about work.
Enhance Your Emergency Plan
In case of an emergency, you want to make it as easy as possible for employees to get to safety. You can get your various technology systems working together to accomplish that goal. As soon as an alarm goes off in the building, all lights along your evacuation route turn on. All doors automatically unlock to ensure a quick exit. Finally, if you have distributed audio, play your alarm through those speakers as well, so everyone receives warning that they need to leave.
Expedite Your Closing Time Routine
Employees hate being the last one out of the building. Not only does it usually mean a lot of logged hours, but there's the added pressure of ensuring they leave everything as needed. Did they lock all the doors, turn off the lights and set the alarm correctly? Give yourself and your employees peace of mind with an easy closing time setting. Have a touchpad or button that triggers a sequence of events: All doors lock, non-essential lights and AV turn off, and the alarm sets. Put it on a 30-second delay, so they have enough time to leave the office once they activate it.
These are just some of the ways an advanced building automation system transforms your business operations. Along with added security, you get a more efficient and comfortable space. Want to learn more about this technology and how to bring it to your space? Call us at (248) 841-8500 or fill out our contact form.