How To Get The Most Out Of Your Home's AV System
3 Ways Audio Video Installation Helps You Enjoy Music and Media throughout Your Home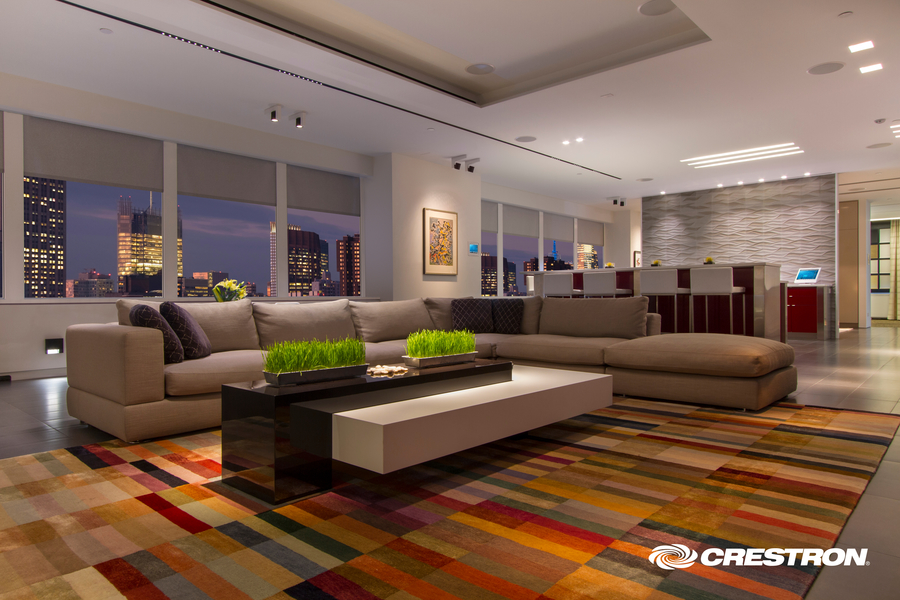 When it comes to home entertainment, it's likely that movies, games, and music are the top contenders. It's also likely – if you don't have an expansive audio-video system – that you enjoy your favorite media through a living room TV or even a smartphone (with earbuds). Why not take home entertainment to the highest level? State-of-the-art AV transforms how you enjoy media throughout your entire Oakland County, MI, home.
From morning to evening and room to room, you excite your senses by tapping into the power of high-performance audio and 4K UHD TVs. Best of all, you can control it all with your Crestron Home system! Keep reading to discover the day-to-day delights of a robust audio-video installation.
SEE ALSO: What's the Most Important Part of Audio Video Installation?
A Dedicated Media Room for Audiophiles
An audiophile is someone who appreciates and even craves the sound of pure and unadulterated music – with no compression or distortion. You can only get that through a high-end speaker system. If you consider yourself an audiophile or at least an avid music lover, then you need a dedicated media room where you can sit back and soak up the sounds of your favorite songs. Put high-performance speakers in your media room, choose a song on your Crestron Home tablet, press play, and you'll hear music as the original artists intended. In fact, you may never want to leave your media room!
Whole-Home Audio Adds More Music to Your Life
Perhaps you like to listen to music throughout the day. A dedicated media room may sound great, but you have things to do in your home. Audio-video installation can also include a multi-room sound system. Premium speaker manufacturers offer high-end systems that provide lossless music throughout your entire home. Hidden speakers and subwoofers blend in with your existing décor, so you enjoy amazing audio without seeing the tech. All throughout your day, and room to room, the music follows you, making your home a virtual soundstage.
The Premier Place to Watch Movies
Video and audio come together in the home theater. Today's TVs and projectors offer unparalleled viewing with vibrant colors, bright images, high contrast, and amazing clarity. Thanks to the latest innovations, you don't have to settle for an 85" TV. Even though that's very big, you can have much bigger! TVs screens and projectors display crystal-clear images as big as 200" or more! So, if you've got the space, there is certainly a display big enough to fill it.
And of course, don't forget surround sound. An immersive audio system in your home theater makes you feel like you're in the center of the action. With your Crestron Home tablet, everything is at your fingertips – from the video and audio to the lighting, motorized shades, and indoor temperature. It's the only way to truly enjoy a film.
Would you like to learn more about audio-video installation for your media room, home theater, or entire home? Get started by calling Tech Automation, chatting with us on this page, or filling out our online contact form. We look forward to hearing from you.