Is Your Home Networking Smart Enough for Your Smart Home?
How Enterprise-Grade Solutions Give Your Home Network a Big Boost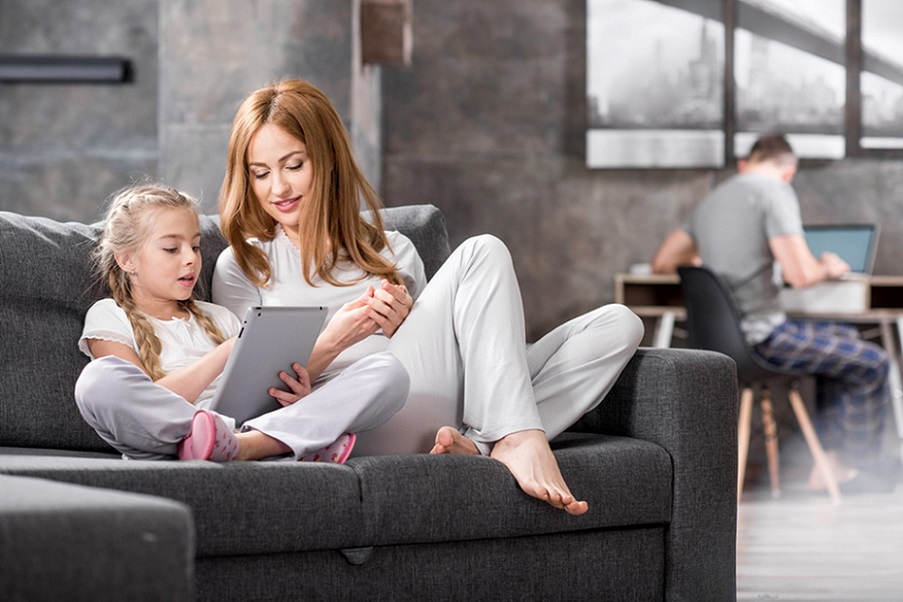 What good is having a smart home when your home network is slow? That's one of the biggest problems homeowners face as they add smart technologies in their homes. They want the "futuristic" products that add more luxury to their lives, but they're at the mercy of an antiquated home network. Fortunately, there's an easy solution to the problem.
Whether you need to boost your internet speed, expand your Wi-Fi range, or upgrade your hardware, Tech Automation is here to help. We provide comprehensive home networking solutions that satisfy all your smart home system needs. Keep reading to learn the three things you need for a robust network in your home in Oakland County, MI.
SEE ALSO: Control4 Home Automation Features You Might Not Know About Yet
Lightning-Fast Connectivity
If you're trying to stream a movie in your home theater, but the video keeps buffering, it really puts a damper on your home entertainment experience. Don't blame it on the streaming service. More than likely, it's your internet connection. At the same time, it's essential to have a fast and reliable network connection if you're doing business from home. After all, you don't want your video to freeze during a Zoom meeting.
A robust home network infrastructure allows you to make uninterrupted video calls, enjoy fast download and upload speeds, and have smart home technologies that respond quickly at the touch of a button. The experts at Tech Automation install premium enterprise-grade network products from Access Networks that provide powerful performance as well as scalability for growing systems. Scalability is very important, especially as you add more technologies, such as smart lighting control. With Access Networks, you'll never have a problem with network speed.
Extend Your Wi-Fi Range
A Wi-Fi signal may be invisible, but that doesn't mean it has an endless range. In fact, Wi-Fi routers generally have a range of about 300 feet if outdoors, but only 150 indoors. There are several reasons for that. Various things affect the signal strength, such as walls, closed doors, and other objects that potentially block the signal. Even electrical appliances can interfere with the range.
Tech Automation extends your Wi-Fi by installing wireless access points, additional routers, and even a mesh network. Then, no matter where you are in your home, your smart technologies have a strong and uninterrupted connection. However, if you really want a completely reliable and fast connection, hardwiring is the best choice. A hardwired device connects directly to the internet without using a Wi-Fi signal. A good example of this is a smart security system or even a 4K TV.
The IT Support You Need
Do you really have time to worry about Wi-Fi or internet problems? No. When they happen, they aren't simply an inconvenience. They are also costly if you depend on a reliable internet connection for work or school. Fortunately, Tech Automation offers managed IT services with Ubiquiti. The company is a global leader in managed Wi-Fi systems. So, if your internet is slow, problematic, or completely down, you'll enjoy 24/7 monitoring and support through Ubiquiti.
Still, it goes beyond simply monitoring. Ubiquiti also provides complete cloud management of all your connected devices and home network. From a remote location, they can assess the health of your devices, troubleshoot with you, and dispatch a repair team when needed. When you partner with Tech Automation for home network installation and support, you can trust that your internet and Wi-Fi will always operate at peak condition.
Give your home networking system an upgrade with help from Tech Automation. Call us at (248) 841-8500 or fill out our online contact form to request a no-obligation consultation.