One-Touch Convenience of Remote Access Control Systems
How These State-of-the-Art Solutions Ensure a Safe and Secure Business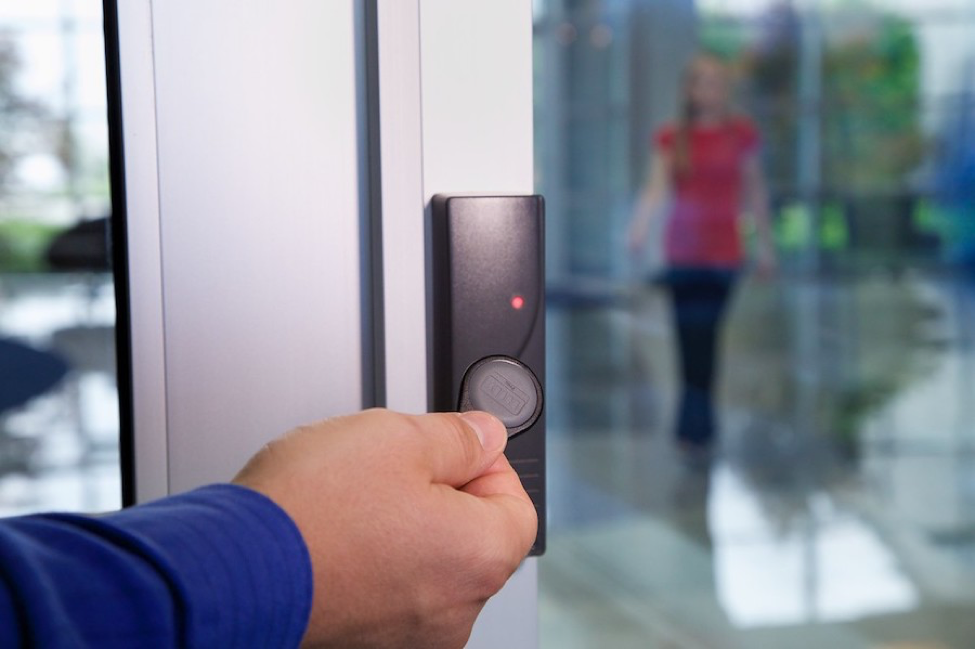 Every day, visitors and employees enter your building. In the past, it wasn't necessary to closely monitor their activity. Now, in a world where threats and thefts are common occurrences, it's essential to have a business security system that includes access control. Without it, you could be inviting problems into your business.
Still, monitoring every entry point is a monumental task – even if you have a security team. Instead of counting people manually, let your access control do the job for you. You'll ensure a safe and secure business in Birmingham, MI. Best of all, with a remote access control system, you can remotely lock and unlock doors, deny and grant access with PIN codes and keycards, and institute a building-wide lockdown if needed. Read more to learn about three access control systems that also offer one-touch, remote control.
SEE ALSO: 4 Security and Surveillance Tools to Implement This Year
Upgrade to a Keycard System
Are you still unlocking your front door with a key? Maybe you allow guests and employees to enter and exit as they please. By upgrading to a keycard or key fob access control system, you ensure a safer building. You also virtually eliminate the need for a security guard at your building's entry points. Employees either wave or slide their keycards at an electronic scanner, and the doors unlock automatically. They're so easy to use.
Remote access control is smart as well. Whether you're in your office, at home, or another part of the world, you can monitor and control the system. Did an employee quit? It's easy to deactivate his or her keycard on the remote system. Do you need to review activity reports to determine who has entered your building or accessed certain areas of your business? Access the entire system on your building automation app, desktop computer, or tablet.
How Does a PIN-Code System Works?
A PIN-code system doesn't rely on keycards at all. So, there's no need to issue an additional card if an employee loses one. Each employee or a group of employees uses a specific PIN code to unlock doors – both interior and exterior ones. The system is especially useful for remote access control. Changing the PIN code, issuing a new code, or deleting an old one is seamless. If an employee forgets the PIN code, it's easy to reset it. In fact, it can be done in seconds. Also, by combining PIN-code access control with your building's security system, you have a virtually impenetrable building.
Futuristic Biometric Access Control
It may seem like science fiction, but it's very real. Biometric access control systems include fingerprint pads, retinal scans, and facial recognition. It's the ultimate in commercial security because it's error-proof. You'll never need to worry about someone sharing a keycard or PIN code. With biometric scanning, you eliminate the problem.
The technology works by comparing a live scan with one in your database. A door only opens when there is a match. These advanced and reliable access control technologies can be integrated with your current building's smart system. You'll be able to easily manage everything onsite or remotely.
Do you need help determining the perfect remote access control system for your business? Call Tech Automation at (248) 841-8500 or fill out our online contact form. We look forward to helping you have a safe and secure business.