4 Security and Surveillance Tools to Implement This Year
Resolve to Protect Your Family in 2020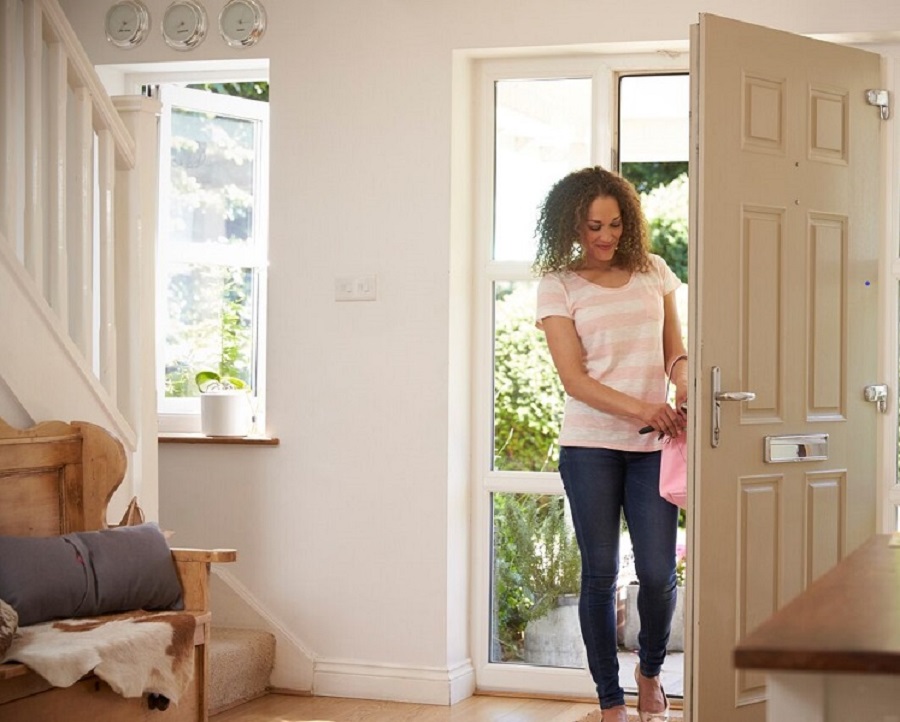 Whether you like to call them "resolutions" or not, many of us have finally paused after a busy post-holiday season to think of some goals we want to accomplish this year. Maybe you've made family-related resolutions, whether it's spending more time with them, taking vacations or simply attending more of your children's games or recitals.
Others might also have home goals, involving redecorating or room renovation. If you're interested in upgrading your Oakland County, MI, smart home with a security and surveillance system, rest assured that you've checked both the "family" and "home" boxes by providing reliable security for them and your property. Don't miss the four most essential tools to try first and how Tech Automation can help.
SEE ALSO: Home Theater Trends You'll See This Decade
Stronger Access Control

Much of your home security - and the feeling that you're in control of it - starts at your entryways. Did you know that you could see everyone who rang the doorbell, and then unlock it for anyone you trust? Video intercom systems like Control4's Intercom Anywhere lets homeowners discover whether the person ringing is a suspicious individual or a welcome guest.
Further, we can integrate smart locks into your automation system so that you can let guests or childcare professionals inside: After you've confirmed their identity through a video call, you're a button press away from unlocking the door. Frequent guests could also receive a customized code that grants them access every time they visit, and you could revoke this access at any time.
Fire Alarms

It might surprise you that December and January pose greater risks for fires than any other months of the year. Many people falsely assume they're safe since no one's cooking outside in this frosty Michigan weather.
What enhances the risk? First, the dry air saps moisture from your home, making it especially flammable. Also, as we spend more time inside cooking and heating our homes, our electrical wiring can suffer damage, which could both spark a fire and spread it quickly. Don't neglect a smoke detection or fire alarm system in your home: Your family's life could depend on it.

Control4 "Mockupancy"

Criminals are not as easily fooled as you might hope. Factors like lights that are kept on all day, piled-up mail, or a lack of music and TV signals a vulnerable home to criminals. Control4's fake occupancy, or "mockupancy" scene lets you protect your home without making it look as though you're trying too hard. Lights and entertainment will turn on and off automatically, and music will play at designated periods when you'd normally be home.


Best-in-Class Cameras
Curious about the alert you just received about someone passing your house? Want to check on the kids' homework progress? High-quality security cameras capture footage that you can watch anytime. We'll help you choose from pan-tilt-zoom, dome, bullet or turret models, depending on what you prioritize. Also, security camera placement matters: We'll ensure that all areas get adequate surveillance coverage, most notably entryways, garages and large side windows.
Contact Us Today!
Could you honestly say that your current security setup protects your family well enough that you never have to worry about their wellbeing at home? If not, we can help. Call us today at (248) 841-8500 or by filling out our contact form, and we'll get started with a hassle-free consultation to assess your needs. We can't wait to hear from you soon.