Enjoy the Best Images and Live Action with an OLED TV
OLED TVs Offer an Exceptional Viewing Experience for Sports, Gaming, and Movies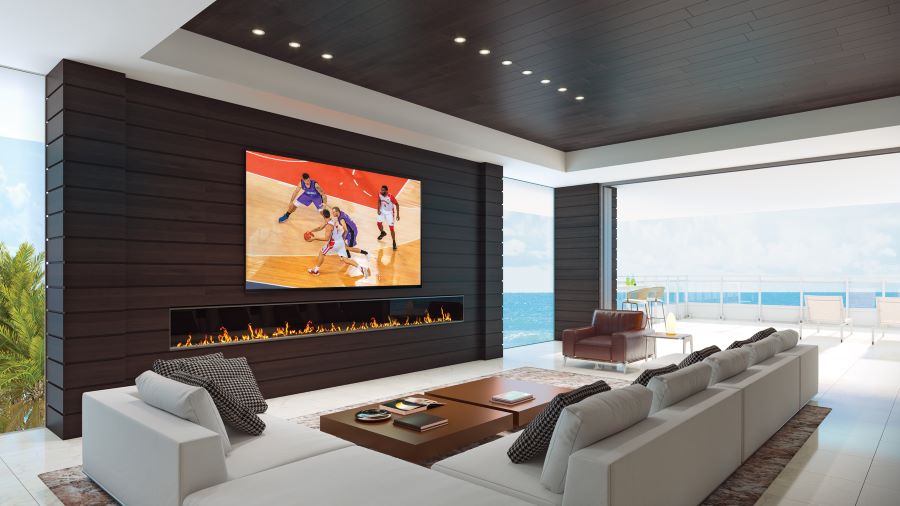 The season is upon us. Are you ready? No, we're not referring to the holidays. We're talking about football season! Have you considered creating the perfect space for friends and family to gather together and cheer on their favorite team?
During this time of year, we're often asked what type of TV we recommend for sporting events. Hands down, an OLED TV is fantastic for viewing live-action sports and blockbuster movies! Let's explore what makes these some of the best TVs on the market and how we can help you create the entertainment area of your dreams.
SEE ALSO: Explore the Benefits of a Custom Audio Video Installation
The Image
The latest "Organic Light Emitting Diode" (OLED) TVs use millions of pixels for the display, and each of these self-lit pixels operates independently from the next. This produces an infinite contrast ratio, resulting in the blackest blacks and colors that closely match the original image. You'll see the tiniest detail with absolute clarity. Did the ump miss a call? You'll know even before the replay.
Widest Viewing Angle
OLEDs possess the widest viewing angles, unmatched by any other TV. There's no degradation in brightness or color, even when viewing from wide angles, because each pixel emits light in every direction. This means that your guests won't fight for the front-row middle seats because they get the same picture quality no matter where they are in the room.
Near-Instantaneous Response Time
These TVs also provide unmatched response times, thanks again to pixels that turn on and off independently. Essentially, response time is the time it takes for a pixel to switch from one color to another. Generally, OLED displays have an average pixel response time of 0.2ms. Compare this to conventional LCD panels with average response times of 3.5ms, and you can see a significant difference. The response time is critical in sporting events and gaming as it produces clearer images, even during fast-paced games and long touchdown throws. It also offers excellent refresh rates, which reduce motion blur.
The Look
You'll find OLED TVs with super-thin panels that sit flush against the wall. For some families, that may not be enough to get the okay for a large flat-screen TV in the living room. The good news is that, with hidden technology, we can hide your equipment in ceilings, floors, furniture, and behind paintings, leaving your home in pristine condition.
We can also strategically install in-wall and in-ceiling speakers that are barely visible. These create the surround sound effect that immerses you in the game. Of course, these spaces are also ideal for movie nights, creating incredible detail without exaggeration and enveloping you in every scene. It elicits the type of feeling you get when you walk out of a movie theater and have to readjust to reality.
Are you ready to create an entertainment space that rivals the best cinemas? To learn more about OLED TVs or to schedule a complimentary consultation, contact Tech Automation today.