Let's Look at Crestron's Latest Home AV and Automation Updates!
Learn How Crestron Continues to Change the Industry Landscape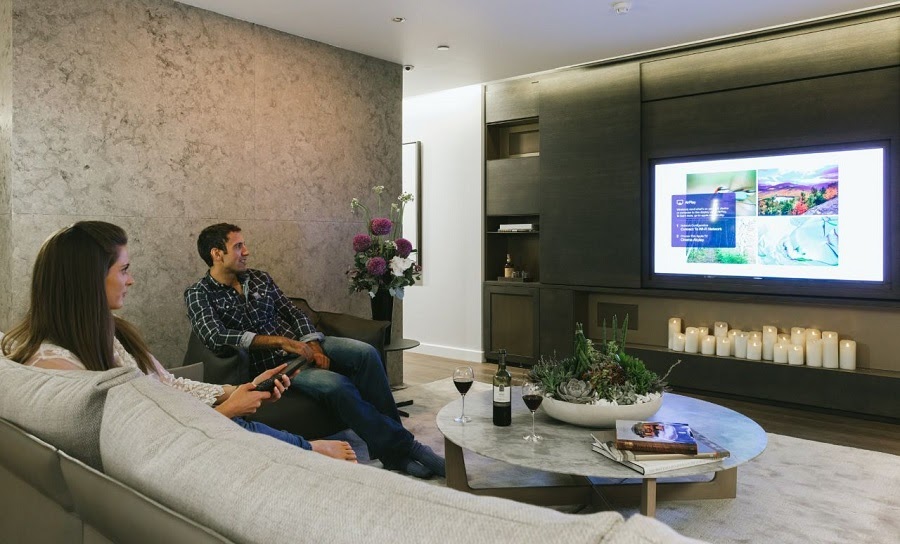 If you've worked with Tech Automation before, we sure you've heard us mention Crestron automation systems as one of your options. We might have installed a home AV or automation system inside your Birmingham, MI, home, in fact. Whether you're new to Crestron or hoping to optimize your current system, you'll be glad to know that the forward-thinking brand continues to refresh its product lineup for the modern, discriminating buyer.
Ready to see what we deem the most notable updates from the last year or so? From the sleek new operating system to augmented integration options and more, we'll explore why Crestron is becoming a welcome addition to more Michigan homes every year.
SEE ALSO: 3 Exciting Reasons to Upgrade Your Home AV Today!
Crestron Home OS 3

Crestron Home OS 3 builds from OS 2's well-designed foundation to optimize user experience. This much-anticipated system update offers hundreds of new features that you can manage from mobile devices and Crestron TSW screens alike. On the surface, the end user will notice that Crestron Home OS 3 features a more refined layout and user-friendly control features, backed by the most meticulously designed hardware in the industry. Further, OS 3 can manage multiple smart homes from one central application. Tech Automation can deploy the system much faster than previous versions, giving you a reliable smart home that you can use sooner.
Home control will feel more flexible and personalized now that this update lets you edit and deploy scenes, like "Movie Time" or "Dinner" more efficiently. New icons allow you to save your favorite rooms, controls or devices so that they show up first when you view your control device.

More Support From Industry Partners

Crestron also expanded its automation ecosystem by including support for more technologies, from HVAC tools to pool controllers to audio systems. If voice control is a priority for your home, we can now integrate Crestron with your Amazon, Google or Apple voice control devices.
According to a recent press release, "Crestron Home exemplifies the power of partnership, with support for standard control protocols, such as DALI® and BACnet®, and partnerships with leading manufacturers, including 2N, CoolAutomation, Jandy, Pentair, Hayward®, Sonos®, and Domotz®. Crestron Home works with products including Apple® HomeKit™ devices, Amazon® Alexa™ devices, Google Assistant™ virtual personal assistant, and Sonos® devices." If you have any of the devices listed above, you can now integrate that into your Crestron system!
MC4-R Control System

Do you have a second home somewhere or an apartment near your work in downtown Detroit? The MC4-R control system was designed specifically for small to mid-size homes. Powered by PoE, we can mount it onto a rack or single-surface, and it's even small enough to fit behind a TV.
Contact Us Today!
A Crestron smart home can give you unprecedented control and nearly limitless customizability options. If you want to work with a Crestron-certified technology professional that can find creative, innovative solutions to fit your home's needs, give us a call at (248) 841-8500 or contact us here. We look forward to speaking with you.