Now You See Me, Now You Don't
How Smart Blinds and Natural Lighting Control Increase Productivity at Home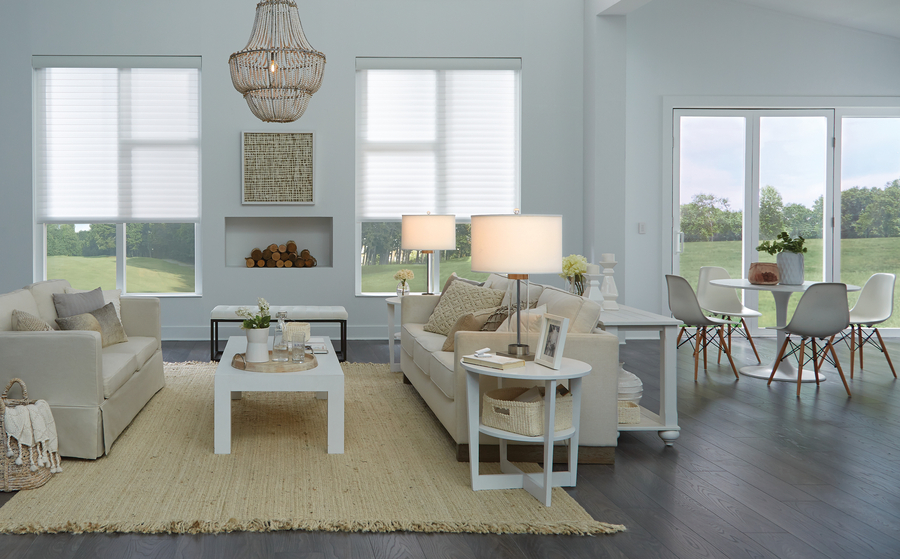 There are plenty of advantages to installing smart blinds in your home. The usual suspects range from temperature regulation and UV protection to lighting and privacy control. But what about productivity?
At Tech Automation, we are experts in home automation and have been helping our clients with their smart homes since 2005. We know firsthand how technology makes life easier and more productive. Natural lighting control is the perfect example.
Now that so many of us work from home, smart blinds have become one of the most sought-after solutions for our clients in Grosse Pointe, MI, and the surrounding areas. The reason? Their impact on productivity, in particular for students and remote workers.
Here are some ways smart blinds increase productivity at home.
SEE ALSO: Transform Your Home into a More Comfortable Space with Smart Blinds.
Natural Lighting Control
Our bodies inherently regulate their sleep-wake cycles based on natural lighting conditions. We grow tired late into the evening, and in the morning, we wake up feeling reenergized. These cycles are called circadian rhythms.
Indoor lights that mimic natural sunlight help us function more effectively, even when we spend several hours indoors and far from the windows. It is no wonder that circadian lighting improves our sense of wellness. This is especially true for anyone working extended periods in their home office.
But what if we need to stay up late to meet a deadline? Or wake up early for a conference call with clients on the other side of the world? That's where smart blinds can help!
A Full Home Automation
Beyond comfort, smart blinds and shades play a central role in any home automation system. Coupled with circadian lighting, they turn day into night and night into day at the tap of a button or swipe of your finger.
Companies like Lutron, one of our brand partners, specialize in lighting control. A light tap or a voice command will adjust the angle, raise, and lower any of your Lutron blinds. Or even better yet, why not program your blinds to adjust to a 24-hour light cycle, automatically rising or lowering based on the time of day.
Integrating these blinds into a fully automated system is possible with automation brands like Control4, of which we are authorized dealers. There's nothing quite as productive than changing the ambience of an entire room without lifting as much as a finger.
Who Benefits the Most?
No matter where you work, lighting conditions will impact your productivity. Anyone working remotely will tell you so. If you're ready to take charge of the lighting inside your home and reach new levels of productivity and convenience, reach out to us today!