Take Control of the Heat and Light with Motorized Shades
Create a Pleasant Indoor Environment with These 5 Shade Varieties from Screen Innovation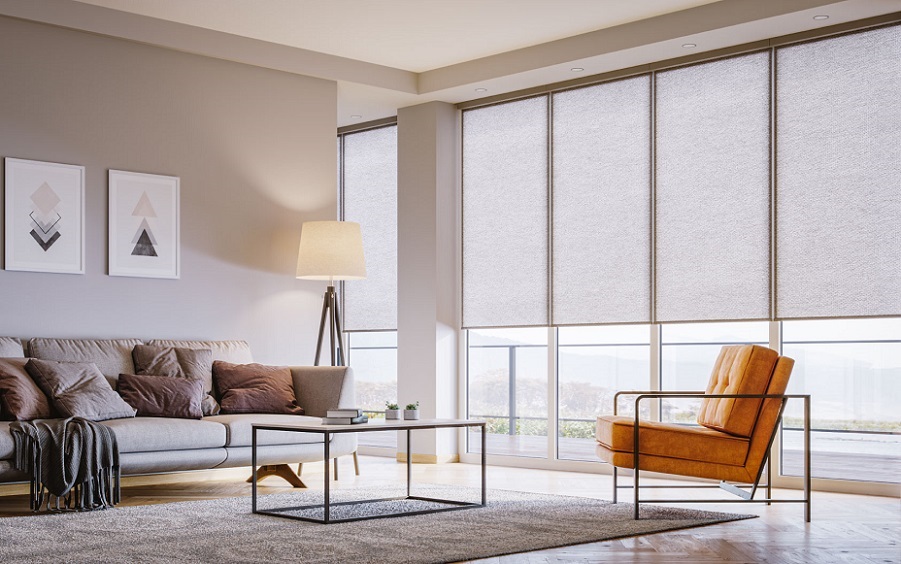 Motorized window treatments not only add more privacy, beauty, and convenience to your life, but they give you complete control of the natural light and heat that enters your Birmingham home. Even though the summer months in Michigan are nothing like summers in the south – with heat indexes over 100 degrees – we still get our fair share of hot weather.
By installing motorized shades from Screen Innovations, you take control of your indoor environment with the touch of a button or icon. In this blog, we'll highlight five ways to use smart shades to improve the look and feel of your rooms.
SEE ALSO: Do You Need A Lighting Control System?
1. Filter the Natural Light
Your windows bring light and life into your home, but sometimes that light is a little too much. Translucent motorized shades from Screen Innovations come in a variety of colors to complement your home décor. They are sheer shades that provide a level of privacy while filtering light that enters your home. Use your smart home tablet or smartphone app to raise and lower them into position on command. You'll enjoy a beautiful home filled with natural light, filtered through the sheer fabric color of your choice.
2. Prevent Glare with Motorized Shades
Does your neighbor's car always reflect the sun into your windows at a particular time during the day? Maybe you live on a pond or lake. Although it's beautiful, the glare through your windows can sometimes be too much. Dark-colored shades reduce glare without completely blocking out the sun. So, you can still enjoy a beautiful view. Screen Innovations has many fabric options that are designed to reduce glare while elevating the ambiance of your rooms.
3. Blackout Shades for Movie Night
There are times when you want a room that is completely dark. For instance, you may work at night and sleep during the day. If so, blackout shades are a must. They help to create a comfortable space for sleep by preventing any light from entering your rooms. Blackout shades are also excellent for movie nights in your home theater. What better way to create the perfect entertainment environment? Lower the shades, dim the lights, and start the audio-video system by touching one button on your smart home tablet.
4. Take Control of the Heat
Unless you live in a home surrounded by trees, you'll certainly need motorized shades to help with heat control. This is especially true for windows on the eastern and western sides of your home. Light-colored shades reflect the sun's rays back outside, keeping excessive heat from entering your rooms. Screen Innovations recommends light colors and closed-weave fabrics to reduce the amount of light that permeates the shades. Of course, there are many options to choose from that reflect your style and create the ideal indoor environment.
5. Get Two Shades in One!
If you really want to customize your shades, try the Duo shade from Screen Innovations. It is two shades in one! So, if you want to softly filter light in the morning, you can lower the light translucent shades. When you need a heat-blocking shade in the afternoon, lower your custom closed-weave shade to stop the sun's heat and ensure a cool home. You get the best of both worlds with the Duo model. Of course, it's so easy to control both shades with your home automation touchpad.
Learn about all the motorized shade options from Screen Innovations by calling Tech Automation. You can also fill out our online contact form to schedule a consultation. We look forward to hearing from you!