Smart Climate Control Is a Smart Way to Live
How to Achieve the Perfect Temperature in Your Home All Year Long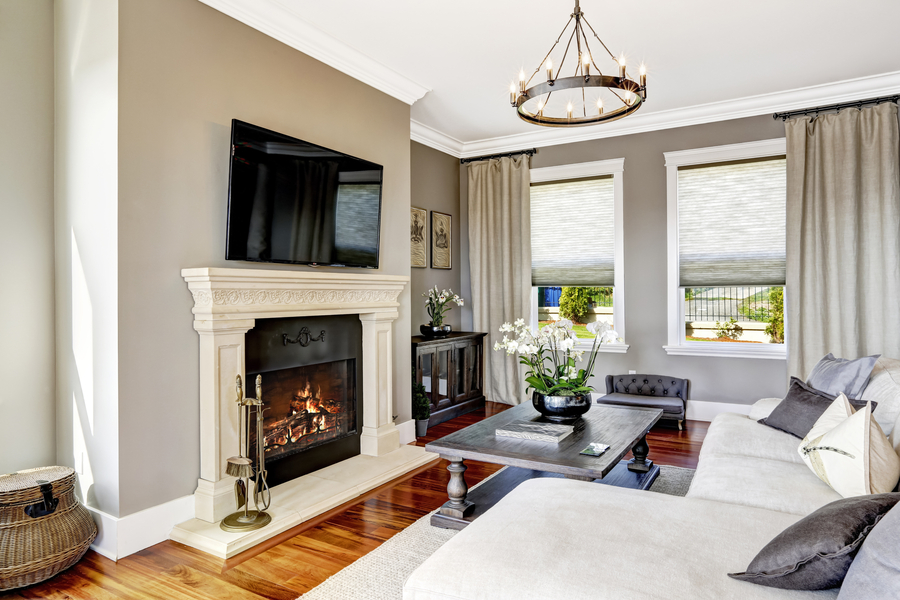 As the weather changes and the sun rises and sets, your home experiences regular temperature fluctuations throughout the day. Sometimes it's too warm in your home, and other times it's too cold. Will you ever be able to have a home that keeps a consistent temperature without having to adjust the thermostat multiple times each day? The answer is, "Yes!"
A smart climate control system makes adjustments for you. Your smart home in Oakland County, MI, will become even smarter. Not only does an automated climate control system learn your daily schedule, it's integrated with your motorized shades, so you will enjoy the optimal temperature in your home every month of the year. Read more to discover how smart climate control makes living easy and more comfortable for you.
SEE ALSO: How to Lower Energy Costs With Smart Climate Control
Heating & Cooling Is Smarter Than Ever
Can you imagine living in Michigan with only one fireplace or stove to keep you warm in the winter? You'd be able to keep the indoor temperature below freezing, but it would be an uncomfortable way to live. And yet, our ancestors did it. It wasn't until after the Civil War that boilers and radiators became popular. Even then, it was nearly impossible to achieve consistent heat throughout a home. Fortunately, as each decade came and went, more technological advances in heating – as well as cooling – brought more luxury to life.
Today, smart climate control systems maintain the perfect temperature in every room and in every season. Occupancy sensors adjust the thermostat to a pre-chosen temperature when you leave home. Smart venting systems automatically open and close vents to various rooms in your house. Most importantly, you have complete access to the system with your Control4 app. That means you can control your heating and AC system from another room or when you're miles away from home.
Climate Control with Motorized Shades
In addition, smart climate control systems are often integrated with motorized shades. Smart shades not only give you seamless control with the touch of a button on your smart tablet or smartphone, but they also operate independently or based on pre-programmed scenes. For instance, the shades use heat and light sensors to raise automatically in the morning to let the sunshine in. During the day, as temperatures rise, smart shades close partially or all the way – working in tandem with your HVAC system to maintain the ideal temperature. Just think of the energy savings you'll enjoy, too!
Today's Thermostats Really Are Smart
Nearly all modern thermostats are programmable, but that doesn't make them smart. They're just following orders. Now, smart thermostats adjust based on activities in your house. They create automatic and programmable temperature settings based on your daily schedules, heating and cooling needs, and even the weather conditions. You can also take command of the system and program different scenes, such as morning time, afternoon, dinner time, or unoccupied. Then, after pressing a button, everything adjusts for you – the motorized shades, climate control system, automated lighting, and even ceiling fans or radiant heating.
Would you like to learn more about having a climate control system in your home? Call Tech Automation at (248) 841-8500 or fill out our online contact form to get started.