The Sleek and Superb Power of Sonance Speakers
Take Control of the Music throughout Your Home with Audio-Video Installation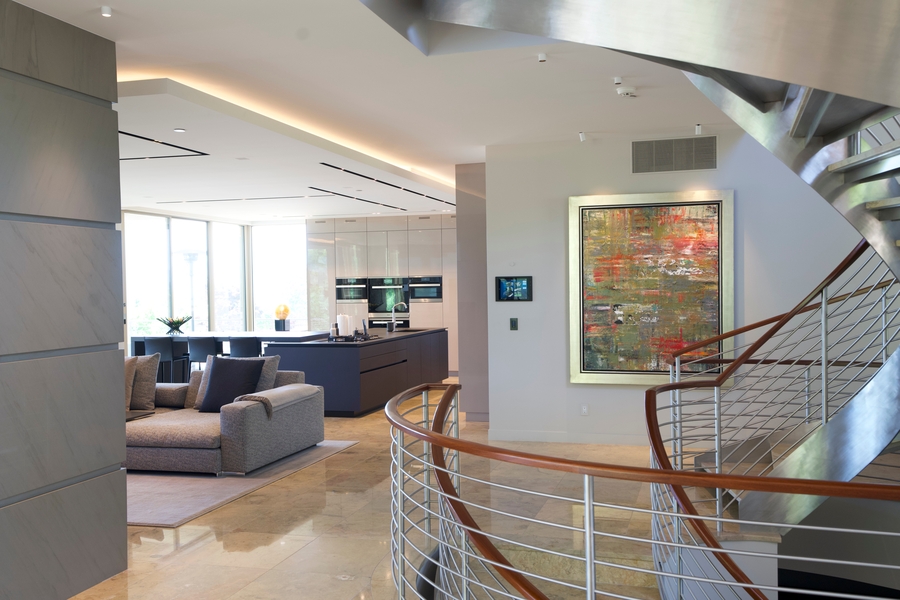 If you're like most people, you enjoy listening to music on the go – in your car, with your earbuds as you exercise, or through your TV speakers while spending time at home. Music adds enjoyment to our lives by connecting with us in a personal way or reviving our souls when we need a pick-me-up. However, there's a better way to enjoy your favorite songs.
By providing audio-video installation, Tech Automation can help you appreciate the thrill of a premium speaker system throughout your entire home in Detroit, MI. Anywhere you go, a superb music experience awaits! Keep reading to see how Sonance speakers in your rooms, home theater, and outdoor entertainment space make life more melodious.
SEE ALSO: Explore the Benefits of a Custom Audio Video Installation
Surround Sound in Your Home Theater
It's unmistakable that your home theater display (the TV or projector) is one of the most captivating technologies in your room. Today's state-of-the-art products deliver vibrant color, contrast, and clear pictures like never before. When watching a movie, you almost feel like you can step into the screen – it's that realistic!
But sometimes, the unsung hero of the home theater is the sound system. In fact, you could even say it brings to life everything you watch on the screen. Sonance speakers take entertainment to a whole new level. The company designs home theater speakers that are built to bring out the best in video entertainment. At the same time, the company's high-powered speakers can be beautifully hidden in your theater, so you are soaked in high-fidelity sound without seeing the technology.
In-Wall and In-Ceiling Speakers for Whole-Home Sound
Play music in every corner of your house. A multi-room sound system is truly the ultimate in audio entertainment luxury. In-wall and in-ceiling speakers from Sonance balance superior performance with design. They can be perfectly customized to complement your décor while impressing even audiophiles who appreciate high-fidelity sound.
Choose your speakers: visible, architectural, or invisible. The company recognizes that homeowners have different preferences. So, Sonance speakers are designed to meet every need. The architectural speakers can be mounted flush to the ceiling with grilles that blend in with the surface. The same is true for subwoofers. This is a perfect way to brag about your speakers without making them too conspicuous.
The Invisible Series offers the ultimate expression in architectural audio. They disappear completely into the walls, ceilings, and other surfaces. And yet, the sound that emanates from them is like no other. Your guests will be caught by surprise – because the music comes from everywhere, yet isn't seen.
Entertainment Is Even More Fun Outdoors
For those who love grilling out, reclining on the patio, swimming in the pool, or just enjoying the outside air, an outdoor audio system is a must. Sonance outdoor speakers, when properly installed, deliver consistent volume coverage and fantastic sound quality throughout any space. A Sonance outdoor audio system consists of subwoofers, small satellite speakers, garden speakers, rock speakers, and other components that immerse you in jaw-dropping audio.
While you're at it, why not add an outdoor TV as well? Since you enjoy spending time outside, a partial-sun or full-sun TV can enhance your outdoor entertainment. Complemented by your sound system, your display helps to bring your home theater experience outside! Best of all, audio-video control with your smart home tablet allows you to take command of everything without getting out of your seat.
Make music an integral part of your life with Sonance speakers. Call Tech Automation at (248) 841-8500 or fill out our online contact form to schedule a consultation. We look forward to hearing from you.