A Few Ways to Enjoy Outdoor Audio This Summer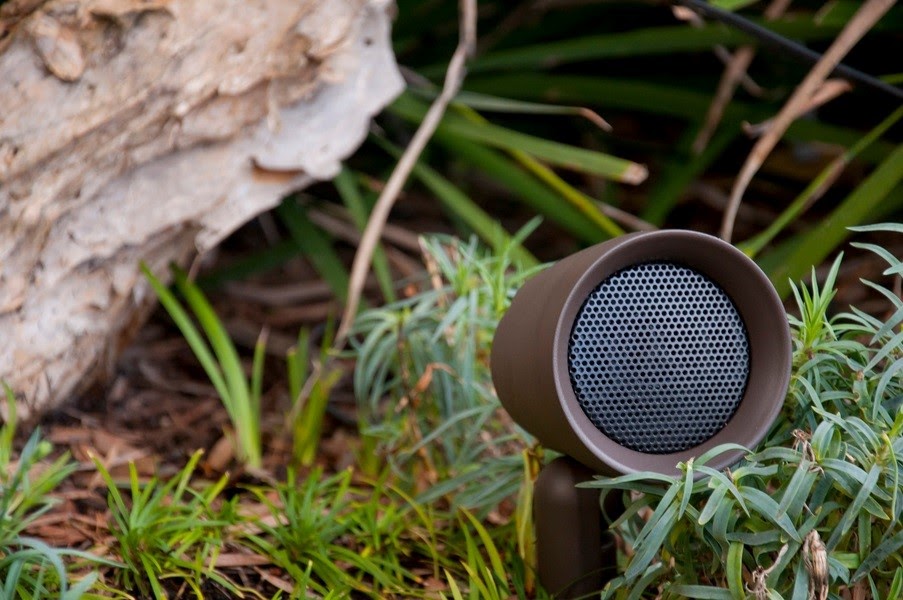 As you have probably noticed, it's beautiful outside right now in the Oakland County, MI, area, with temperatures hovering in the mid-70s and mostly sunny skies. After a long day of work, you just want to sit outside to soak in some sunshine. But after a few minutes of watching your children and dogs play or looking at your phone, you might get bored. We can't think of a better way to liven up the scene than with outdoor audio.

Sonance was one of the first innovators to enter the outdoor audio scene and continues to provide some of the best products available today. In this blog, we'll talk about creative ways to implement outdoor sound and why we recommend Sonance for the sonic experience that you crave.
SEE ALSO: How to Choose the Right Audio System for Your Home


Integrate With Outdoor Video

When the weather hits that sweet spot where it's just warm enough, don't waste your time indoors! Instead, grab a seat outside, enjoy a snack and watch one of your favorite shows from your patio chair. As specialists in outdoor video, too, Tech Automation can select the display that works with the TV area's lighting. We have displays graded for full-sun, partial-sun and shaded spaces alike.
We can help you choose between Sonance's Landscape Series, Garden Series, Patio Series, or a variety of rock-shaped and mariner speakers. Whether you want something installed in the ground, under eaves, on the wall, or somewhere else, Sonance provides the most flexible installations because of its diverse mounting options that work with multiple speakers.
Enhance Your BBQ

Even if you're just partying with family, high-quality audio will liven up any lunch or dinner plans by the grill. Sonance has a speaker model to accommodate most outdoor placements. For example, if you want to outfit your gazebo with Sonance speakers, we can mount a speaker in all corners. If you want to cover your whole backyard, we'll disperse them evenly throughout your gardens and lawn areas and add as many accompanying subwoofers as needed. Natural-looking, rock-shaped speakers camouflage themselves with their surroundings, imbuing people with sound that they can feel and hear – but where is it coming from?

Sound dispersion makes outdoor audio tricky, which is one reason we never recommend DIYing the job. Avoid the boomy, one-directional sound that comes from having incorrectly placed speakers. Our preferred speakers ensure clear, full audio because they have powerful enough voltage to carry this sound quality at almost any throw distance and sound pressure level.
Listen From the Pool
It makes sense that you'd want a speaker that was weather-resistant to deal with issues like high wind, cold temperatures and rain, but Sonance outdoor speakers can even harsher elements, like direct pool splashes. The SONARRAY Series features eight satellite speakers and a partially buried subwoofer, which provides the range and sound dispersion that you might need for your pool. And we can integrate your pool's temperature controls, speakers, lighting, video and more into your Crestron system to facilitate control.
Contact Us Today

You may have a general idea of your outdoor audio needs now that you've read this blog, or maybe you still have no clue and want additional, in-person advice. Either way, reach out to your local AV professionals for a free, no-hassle consultation. We'll walk you through some recommended products, placement options and more.
Reach us by calling (248) 841-8500 or filling out our contact form. We at Tech Automation look forward to hearing from you.