Transform Your Home with an Audio Video Installation
Make Being at Home in 2021 More Entertaining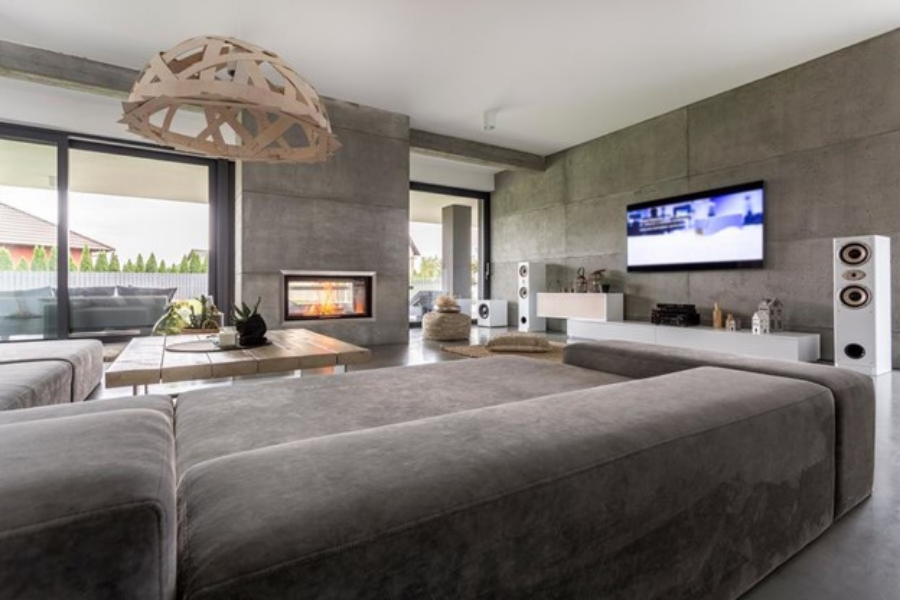 If you want to bring more smart technology into your Troy, MI home this year, the best place to start is with a professional audio video installation. While it's still unclear just how much time we'll all be spending at home in 2021, upgrading our entertainment options is a great idea.
At Tech Automation, we've helped thousands of homes and businesses upgrade the audio and video on their property. Keep reading to learn more about the benefits of an audio and video system and how you can control it with ease.
SEE ALSO: Explore the Benefits of a Custom Audio Video Installation
The Benefits of an Audio Video Installation
A next-level audio video system allows you to experience music, movies, and television in a way you never have before, right from the comfort of your own home. Leverage the power of whole home audio with high-quality, hidden speakers throughout various rooms of your home. Start your day with peaceful music waking you up in your bedroom and put on a playlist in the kitchen that gets you ready for the day ahead. Want to take your music outside and enjoy the fresh air? No problem!
A professional audio video installation can also help you have a better viewing experience on family movie night. Whether you have a dedicated home theater or a media room, whole home audio and video makes watching even an episode of your favorite TV show feel luxurious. A professional can help you find the right televisions for your space and your needs and recommend and install professional speakers that are far superior to a television's built-in speakers.
Integrating Your Audio Video System with Josh.ai
Josh.ai is a home automation system made with the primary purpose of helping you connect and control all your smart devices while improving your smart home experience. What makes Josh.ai especially unique is the premium they place on your privacy. Your voice commands to your voice control device are never shared with third parties.
When you integrate your audio and video system with a Josh.ai home automation system, you get the gift of total control from one central place. Because Josh.ai "sees" all your devices in one system, it understands complicated commands that incorporate multiple smart devices, including your audio and video system. Enjoy the advantage of accessing your smart technology on your mobile device from anywhere in the world.
If you're ready to change the way you experience audio and video this year, Tech Automation can help. Get started by giving us a call or filling out our online contact form to schedule a no-obligation consultation. We look forward to hearing from you!