When is A Huddle Room the Right Choice?
Find Out Why These Small Meeting Spaces Are So Popular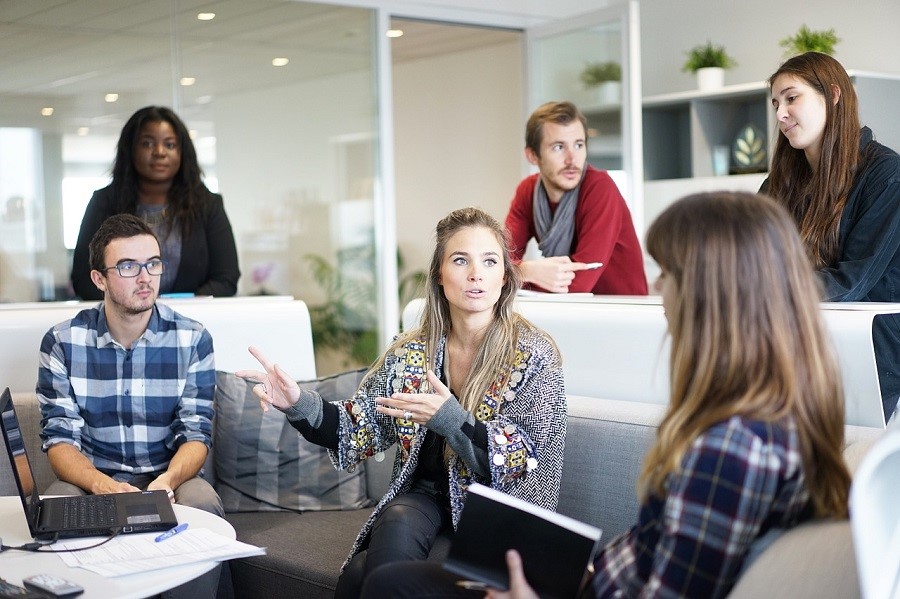 With rising real estate costs throughout Detroit, MI, companies are looking for unique ways to optimize their space while reducing overhead costs. One result is shared, open-plan workspaces. It's also one of the reasons remote employees are becoming more common.
In recent years, the huddle room is the latest trend to emerge in shared workspace models. Though some companies will still need conventual boardrooms, huddle rooms offer a new, more versatile alternative. With the right commercial audio video solutions, they will not only reduce company costs but enhance team collaboration.
SEE MORE: How to Design the Ultimate Video Conferencing Solution
More Efficient Real Estate
The number one reason companies invest in huddle rooms is limited real estate. Typically, these spaces are small meeting rooms that fit 4-6 people.
This intimate environment is also more likely to produce honest, result-oriented conversations instead of one-sided presentations. Even when conferencing with potential clients, having the right size room for small groups helps to create a more personalized conversation.
In many cases, huddle rooms replace traditional conference rooms with a solution that works in a more limited area. But even offices that do see the need for larger boardrooms benefit from having smaller huddle rooms as well. Employees can use them when the main boardroom is booked without having to delay their work.
Less Overhead Costs
Huddle rooms need fewer components and upkeep than traditional conference rooms. They rely less on video conferencing hardware and instead use 'soft' codec solutions like apps from Skype for Business or Zoom meetings.
Within this setup, it is easier to include remote employees and share files wirelessly. Anyone that uses the room can effortlessly share content from their laptops or tablets. With interactive whiteboards, take notes directly on the screen without the need for additional hardware to make it all work. Add a professional camera, microphone, network access points, and speakers to optimize collaboration.
Multi-Purpose Solutions
Huddle rooms are successful precisely because they're not a stuffy environment. You don't have to book them weeks in advance or come prepared with a structured presentation. Versatility is key. With the right technology, they should work for brainstorming sessions, training, presentations, job interviews and even video conferencing.
Take advantage of a commercial audio video solution that makes it easy to set up the room's visuals, audio and even lighting for impromptu meetings. Using a dedicated touchpad, you can create the ideal space for any use.
Some Needed Privacy
While the open workspace encourages interaction between employees, there are times when having visual and auditory distractions can hamper employee efficiency and collaboration.
Though huddle rooms are informal, they are separate from the general workspace. Using your office layout and sound masking solutions, you can set up a private disruption-free environment that is likely to encourage more communication and productivity.
Huddle rooms will not only reduce your overhead costs, but they will also prepare your company for the collaborative space expected by future clients and employees. Through our custom commercial audio video solutions, we design a room with your company's needs and priorities in mind.
To get started, schedule a meeting with our team by calling (248) 841-8500, filling out our online contact form or chatting with us on the bottom right.