3 Benefits of Adding LumaStream to Your Automation System
Explore One of the Most Innovative Lighting Systems Available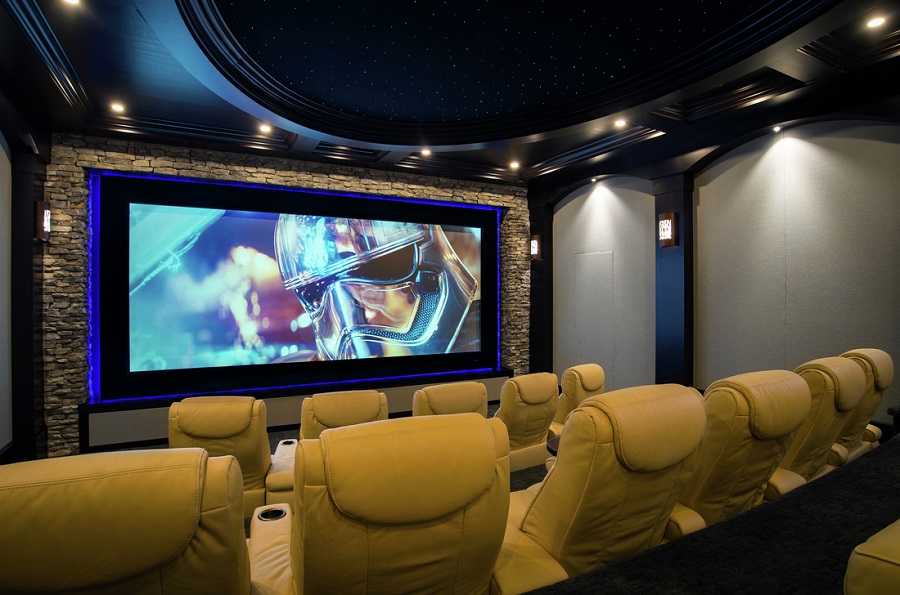 For more than a century, building electrical wiring was built to support a high-voltage infrastructure. Now, we see more lighting systems engineered with both energy efficiency and user experience in mind, giving us the low-voltage, automated lighting systems that now dominate the market.
LumaStream owns the distinction of being the first lighting manufacturer to design a total low-voltage-based lighting and control system. They've also perfected LED lighting systems by introducing configurable current, power conversion and engineering to overcome the issues that the market was facing, namely premature failure, inconsistent color and unimpressive energy savings.
We at Tech Automation continually look for ways to refresh our service offerings and keep up with the industry. That's why we're proud to start selling and installing LumaStream solutions to our Detroit, MI, clients. Ready to learn more about this system and why you might add it to your home? Read on!
SEE ALSO: Did You Know Your Lighting Could Do This?
What Is LumaStream?
With their central mission to revolutionize the low-voltage LED market, LumaStream invented an easy-to-control, energy-efficient lighting system, which they introduced at CEDIA a couple of years ago. LumaStream integrates with the major automation players like our favorites, Control4 and Crestron, further simplifying energy savings, energy monitoring and lighting management.
As founder Eric Higgs explains, "LumaStream is committed to bringing the most innovative lighting solutions to market while creating significant opportunity in the lighting segment for low-voltage integration firms." The company also collaborates with Vantage to perfect its human-centric lighting designs that emulate the sun. Their innovative lighting systems have shown up in high-end electric cars, most notably Tesla.
3 Major Benefits of LumaStream
Added Convenience - LumaStream focuses on added convenience throughout the entire design and installation process. Because integrators don't need to perform as much heavy labor to get LumaStream projects up and running, you'll enjoy faster turnaround on projects and reap the benefits of your installations much faster.
Greatly Increased Cost Reduction and Energy Efficiency - In addition to being faster to install, LumaStream systems cost about 15% less to install than their high-voltage counterparts. Plus, they're even more energy efficient than the low-voltage bulbs you'll find in big-box stores because they require less energy to create the same number of lumens. Standard retail solutions contain a device that converts power from AC to DC, but LumaStream fixtures convert electricity just once, within a central location.
Longer-Lasting, Safer Fixtures - LumaStream's driverless LED design ensures that LEDs don't overheat your LED luminaires - a common mishap that causes light discoloration over time. By contrast, their driverless fixtures keep LEDs cool, and colors accurate throughout their full 50,000-hour life cycle. The fixtures are also far less likely to fail than line voltage LED options, for a maintenance-free lighting system.
Their engineering also keeps your property and family safe from electrical issues, even without a junction box as part of the setup. LumaStream's lighting fixtures avoid the overheating risk that causes many electrical fires by eliminating copper, and excessive components within the bulbs and fixtures.
Contact Tech Automation Today!
We've only scratched the surface here on how LumaStream can enhance your Detroit-area home. Ready to learn more or see its effects firsthand? Reach out online or give us a call at (248) 841-8500.