How Distributed Audio Improves Your Music-Listening Experience
Enjoy a Rich Hi-Fi Sound with These Three Audio Setups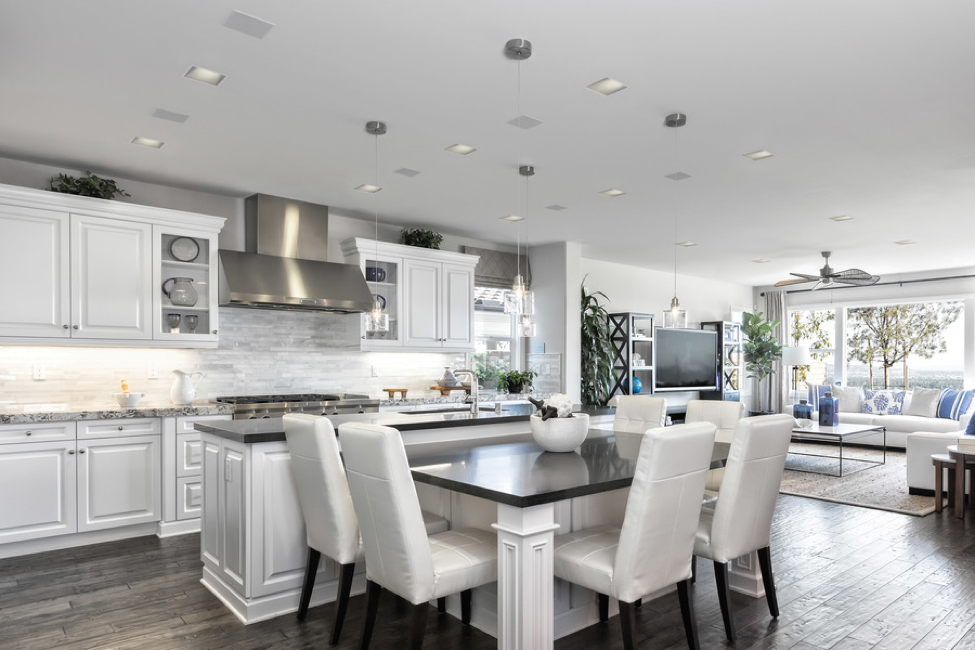 Make music an integral part of your life with whole-home sound. Also referred to as distributed audio, the system can be integrated into your entire home in Troy, MI. You can also enjoy hi-fi audio in a dedicated room, such as a home theater or media room. Whatever you choose, you'll never want to go back to listening to music through your earbuds or TV.
Instead, an audio distribution system lets you experience music and media at its highest quality, and wherever you want. You'll hear the music as you've never heard it before. Read more to learn three ways to improve your lifestyle with a distributed audio system.
SEE ALSO: Explore the Benefits of a Custom Audio Video Installation
1. Music Wherever You Go!
Take out your earbuds. You can listen to the same songs everywhere in your house – the bedroom, kitchen, living room, and outdoor areas. A whole-home sound system from Sonance makes it happen! Sonance is a world-renowned manufacturer of high-end speakers and audio equipment. The company specializes in making homes move to the beat of hi-fi music by installing in-wall speakers, in-ceiling speakers, subwoofers, and hidden speakers.
Tech Automation helps to achieve this by placing speakers in strategic locations to create a surround sound experience. No matter where you go on your property, you'll enjoy the same consistent high-end sound. Whether you appreciate the look of technology, or you want to completely hide the speakers, Sonance has many options with you in mind. And Tech Automation can make it happen for you.
All of the technologies – receivers, amps, and CD players – are hidden. However, you can access the system with your Control4 smart home tablet or smartphone app. Choose the song or playlist you want to hear, and music fills your home!
2. The Room Where Music Happens
Some homeowners also enjoy having a dedicated listening room. It consists of a particular area of their homes designed for listening to records, CDs, or streaming content. The room isn't like an ordinary room. Instead, the setup is designed to make the music the centerpiece of the experience. Surround-sound and high-end audio come together to make music magic happen in your media room.
Achieving the best sound starts with premium speakers from Sonance, but it's just as important to place the right acoustic treatments on the walls and ceiling. You won't be disappointed with the results. It's the perfect room for any audiophile or music lover. The audio waves literally envelop you as you soak up the sounds of your favorite music.
3. Lights, Movies, and Amazing Sound
It's movie night! You have an incredible display – either a 4K UHD TV or a 4K laser projector. You've dimmed the lights, reclined the seats, and started the show. But the sound is only adequate. Don't you deserve much more in your home theater? Instead, you need to feel completely in the movie, show, or live game you're watching. So, a surround-sound system is essential to create an immersive experience.
Sonance also designs and builds home theater speakers that provide exceptional performance. Best of all, the experts at Tech Automation can strategically place the speakers to optimize the audio. You'll hear every whisper the actors say in a romantic film; jump out of your seat during thrilling moments of a scary movie; and feel the rumble of the jets when watching a war documentary. With your smart home tablet beside you, you control every aspect of your home theater experience – from the lights and motorized shades to the audio and video controls.
Want to learn more about the benefits of a distributed audio system? Call Tech Automation at (248) 841-8500 or fill out our contact form to schedule a consultation. We look forward to hearing from you.