Improve Video Conferencing with an Audio Video Installation
Represent Your Birmingham, MI, Office in its Best Light!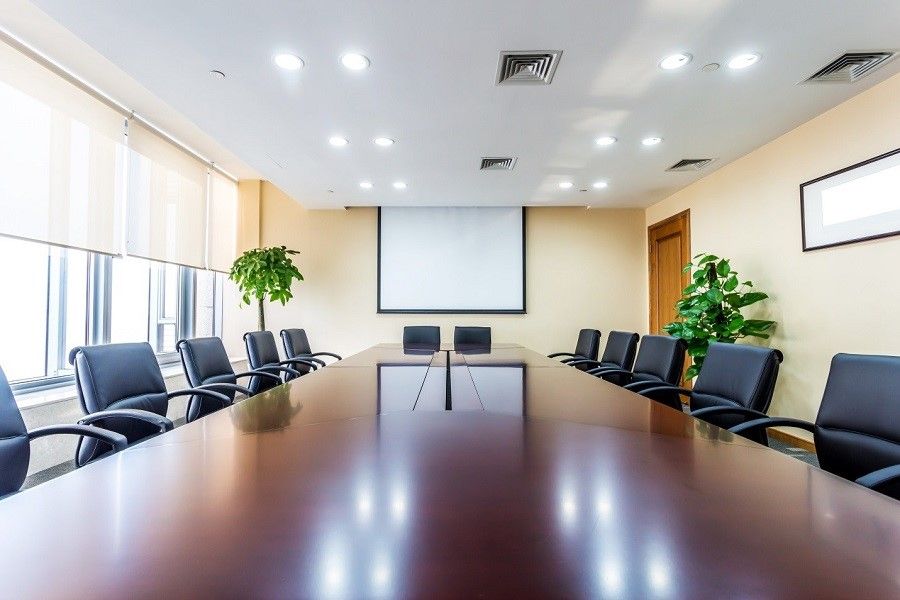 When you think of how to improve your office space, you go through the usual drill. You make sure it's spotless before clients visit. You replace your outdated decor stylings with more modern furnishings and art. Who knows? You might even implement some flashy video display signage to advertise your services to curious passersby who enter your lobby.
What do all of those updates have in common? They all aim to please the visitor who is physically inhabiting your Birmingham space. While that's certainly important, what about those who "visit" you through video? Consider your remote team and clients as well as anyone else that might call in and see how your office operates. A smooth-running audio video installation and video conferencing equipment will always make a positive impression.
SEE ALSO: 3 Features Only the Best Building Control Systems Have
Clarify Your Message
Nothing derails a meeting like someone asking, "Can you hear me now?" multiple times. However, sound issues rank as the most common conference call issues cited. Many conference rooms have one single microphone system, usually centrally located mid-conference room table. Unfortunately, that's not always enough to pick up the many voices around the room, especially if you're working with a large meeting space. Similarly, one speaker probably won't suffice if you want to hear the person speaking without craning your neck. We've also seen too many speakers positioned too close to mics (a common mistake) leads to a disruptive sound that will distract attendees.
How do we solve these issues? Tech Automation outfits your space with as many microphones and speakers as you might need for your room size and shape. Through strategic positioning, we also optimize microphone pick-up angles for minimal interference.
We also use microphone models built specifically for video conferencing: Advanced voice processing through echo cancellation and noise reduction technology cuts through noise clutter so that each person sounds clear. Our video conferencing partner, Polycom, also offers built-in Acoustic Fencing technology that will automatically eliminate any noise not coming from your immediate location.
Visualize Results
According to a survey by Lifesize, 87% of employees not physically present for a meeting report feeling better engaged with colleagues through video. It's not a surprise that nearly half of them reported distraction and disengagement when they experienced video quality issues. When you can see attendees clearly, your interaction rivals a face-to-face encounter because you can gauge facial expressions and body language. Cisco and Polycom have designed high-definition cameras with zoom-and-pan controls so that you can focus on one attendee or the whole group.
Think About Lighting
Keep in mind, visuals aren't just about your high-definition cameras and displays: You also need to figure out how to filter out unwanted light to position your meeting space in the most flattering way. After all, when someone joins a call and sees backlit employees, they won't see their expressions clearly, defeating the purpose of a video meeting.
Lighting control can make your conference room decor look more inviting, a huge plus when you're interviewing a top candidate or virtually hosting a prized client. Set a mood by using controls that adjust lighting brilliance, tone and color.
Contact Us Today!
Don't forget about your videoconference guests when designing your audio video installation for your office! To get started, set up an initial discovery by calling (248) 841-8500 or reaching out to a chat representative on the bottom right. We look forward to hearing from you soon!