What's the Most Important Part of Audio Video Installation?
The answer may surprise you.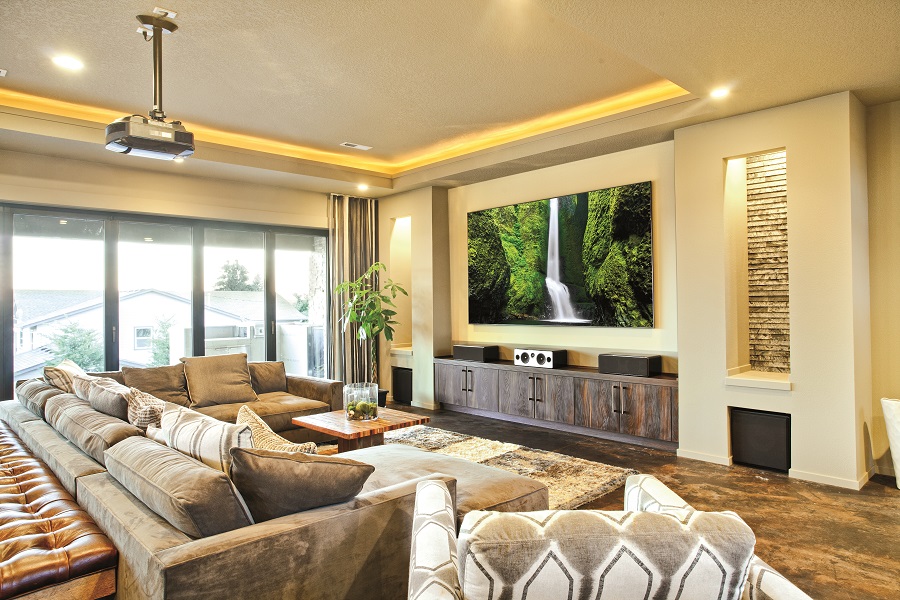 There are a lot of reasons to purchase an audio-video installation for your Birmingham, MI property. You can enjoy your music, TV, and movies in your home's rooms, and you get to experience it all in high resolution and fidelity. That is to say, whether you're in the kitchen or a custom home theater, your content is the same quality. Do you know the essential technology for any multi-room system? It's not what you think. Keep reading to find out.
See Also: 3 Reasons You Should Invest in Smart Climate Control
High-Quality Components
Many homeowners love bringing music and video to more rooms of their properties, but if you don't watch out, you might end up with low-quality technology. Low resolution, peak-audio hot spots, and more can reduce the quality of your system. After a while, you may not even want to use it.
The solution is simple: Use high-quality devices. From wireless speaker systems to in-wall speakers that stay hidden from view, stream lossless audio in every room and enjoy the same experience. Our expert staff helps guide you in making the best decisions for your home.
Plus, you'll need video displays in the rooms where you want to watch TV and movies. That could mean an 8K HDR TV for your media room, mirror TVs for your bathroom, and TVs that look like framed art when they're not in use for your kitchen and living room.
If you're interested in more traditional movie experience, we can install HD projectors with motorized lifts to hide in the ceiling. You can also enjoy ultra-short throw projectors that won't disrupt your space to see a bigger picture, even in a relatively small room.
The Most Important Part of Your System
AV distribution is only as good as its control system. Control4 accessing all your content is easy, simple, and fun.
With OS 3, you can easily find and play everything in your digital library and favorite streaming services. It automatically simplifies control for playback, and offers have native access to lossless audio apps like Tidal Masters.
Even better, you can use all your systems from your smartphone, tablet, or your TV screen. With the same fluidity you enjoy while navigating the Control4 app, you can manage your system.
Want to learn more about how you can add an audio-video installation system to your home? Click here or give us a call at (248) 841-8500 today.