Outdoor Audio Immerses Your Life in Music
How to Have an Amazing Outdoor Sound System for Your Home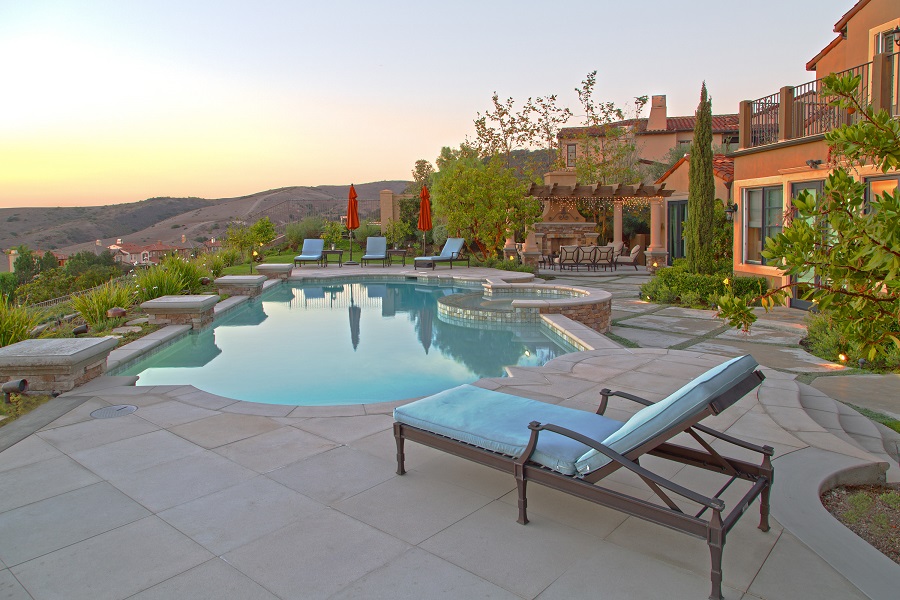 If you enjoy being outside while listening to your favorite songs, then here's something that's music to your ears: an outdoor audio system! While a multi-room audio system, a media room, or a home theater offers awesome indoor entertainment, your outdoor spaces lack the same value without a sound system. Add more music and fun to your life with premium outdoor equipment from makers like Sonance.
By installing hanging speakers, landscape speakers, wall speakers, and subwoofers, you make your entire Troy, MI property a music-filled haven. Discover how outdoor audio offers more luxury, enjoyment, and music to your life.
SEE ALSO: How to Choose the Right Audio System for Your Home
Music, Music Everywhere!
You've heard of whole-home music, and you may actually have a system installed. If so, when you add outdoor audio to that, you enjoy whole-property music! Whether you're hosting a party, cooking out with the family, swimming in the pool, or working in the yard, you'll hear the sounds of your favorite songs wherever you go. Best of all, this is high-end music that you'd never get from a few speakers on the patio.
Instead, a robust outdoor audio system creates a sound that's all around you. That's because your outdoor speakers are precisely calibrated to give you a surround-sound experience.You'll hear clear and heart-thumping music with an evenly distributed audio system. Also, landscape speakers are designed to withstand the outdoor elements – heat, cold, and moisture – while providing long-lasting and impressive performance for many years.
Hear the Music, Hide the Technology
Remember the days when you had to drag out indoor speakers to hear music outside. Maybe that was before your time. But you might be able to relate to using a portable Bluetooth speaker when you want to listen to your playlist while in your backyard. The problem with both of those ideas is that you see the technology – and most people would rather hear the music and hide the tech.
That's not a problem with speakers from Sonance. Most speakers can be hidden throughout your yard – in bushes, gardens, and even in the ground. Some are disguised as rocks. So, your system delivers stunning and immersive sound without being conspicuous. That way you and your guests enjoy the music and your backyard without seeing the wires.
Seamless Control of Your Audio System
Here's where it gets even better! Control your outdoor audio system remotely by tapping an icon on your smart home touchpad or smartphone. Much like listening to music through your headphones, you'll select a song or playlist, adjust the volume, and soak up the sounds of your favorite tunes. Also, when you integrate your outdoor sound system witha multi-room audio system, you'll hear the same song wherever you go. Perfect for parties! To take it a step further, you can even have a complete whole-property audio system that lets you play different songs in various areas of your home.
Add more music to your life with a robust outdoor audio system. Call Tech Automation or fill out our online contact form to get started. We look forward to hearing from you.