Smart Home Systems Offer Ease of Living and Enjoyment
Today's Home Automation Prepares Your Home in Advance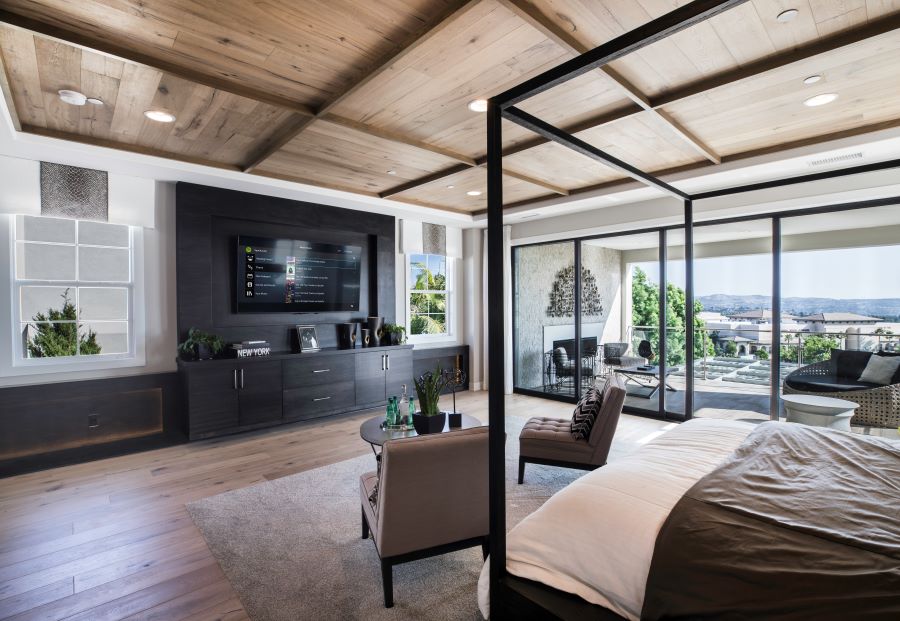 When you think about a "smart home," what comes to mind? For many, their thoughts turn to blinds that lower with voice command, lighting that shifts throughout the day, or smart TVs that automatically adjust to your family's preferences.
No matter the extent of your home automation, at the core of these systems is one goal—making your life more enjoyable, your home easier to manage, and your experience a seamless integration of today's technology.
In our experience, there's one home automation system that truly defines the essence of this technology. So let's look at what Control4's system can do for your Oakland County, MI home.
SEE ALSO: How to Get the Most Out of Home Entertainment
Ease of Living
Smart home scenes programmed on elegant in-wall keypads, touchscreens, or remotes can make managing your home effortless. For example, tapping the "Entertainment" button can set the lighting to the perfect candlelight glow, start the party playlist, and ignite the gas fireplace.
Geofencing lets you control your home from around the block without touching anything. We'll program set perimeters that initiate your automated technology.
For example, when you pull into the driveway at night, the system illuminates a trail of lights to the door, the foyer lights brighten, and your whole-home audio starts streaming your "Welcome Home" playlist. If it's Friday night, we'll ensure that the spa heats up and the outdoor landscape lights create an enchanting space for relaxation.
When you're in the kitchen, with one hand stirring and the other browsing through online recipes, use a voice command to turn Food Network on for inspiration and brighten the kitchen lights.
Your Control4 smart home can also prepare for events in advance. Wake with the blinds partially opening, your whole-home audio producing the sound of waves breaking along a shoreline, and lighting that aligns with the hue of the rising sun. Walk into the kitchen to ready-made coffee and your favorite network highlighting the latest news.
When it's time for bed, your smart home locks the doors, turns off the lights, lowers the blackout shades, arms the security, and lulls you to sleep with gentle, relaxing music.
Creating a Healthy Environment
Control4 integrates with almost 14,000 third-party home automation devices. This means that devices made by manufacturers in niche areas of this segment can be easily controlled with a Control4 smart home.
For example, a Control4 system can integrate with devices that register unhealthy air, triggering skylights to open and smart kitchen fans to turn on.
Lighting Control
Automated lighting throughout the home includes lights that adjust based on the amount of daylight in a home or tunable lighting that can mimic the sun's changing rays throughout the day. Additional features may include stairwell nightlights that illuminate a soft golden hue when someone heads to the kitchen in the middle of the night, minimizing sleep disruption.
Outdoor landscape lighting can also highlight water fountains and a home's architectural features, changing in hue and intensity depending on the activity at hand.
Control4's 4Sight lets you manage your lighting and other home automation features in your home or across the world. Remotely unlock the doors and turn on the lights and music if guests arrive earlier than expected. Receive a notification when your kids get home from school. 4Sight gives you remote access to door locks, music, video, lights, cameras, climate control, and more.
Are you ready to experience a Control4 smart home? Tech Automation is the premier smart home integrator and Control4 dealer in Michigan and around the country. If you'd like to learn more about this ever-changing technology or schedule a complimentary consultation, contact Tech Automation today.